1,500 ICT graduates every year by 2009
Education ministry in workforce development
The education ministry in Uganda has introduced a new low-cost ICT-based learning to equip the workforce with development skills.
The e-learning training programme has already been launched in Jinja. The courses provide skills to enable trainees access the vastly-expanding technology employment opportunities especially in out-sourcing and call centres.
E-learning helps to save animals
Hundreds of thousands of animals are saved each year from use in education thanks to computer simulations created by Professor of e-learning at Edinburgh University, David Dewhurst. The development of his software programmes has been funded by the Lord Dowding Fund for the past 20 years as his computer programmes replace the use of animals in university science teaching.
Professor Dewhurst said – LDF is currently helping us develop programmes to enable teachers all over the world to design their own courses using our online tools. The LDF grant is enabling us to produce different language programs and upgrade existing tools. In addition, LDF is funding the promotion of the simulations to spread the word.
KIE launches EdQual ICT for basic education
Kigali Insititute of Education (KIE) in Rwanda has launched a new research programme for implementing good quality of education in the country.
The research programme named EdQual ICT will especially use for basic education of Science and Mathematics. About 200 educators will discuss the use of ICT in the teaching of Science and Mathematics. The programme is facilitated by four professors of UK, Chile, South Africa and Rwanda. This is first kind of education programme in Rwanda with the use of ICT. The purpose of Edqual is to generate and promote new knowledge, which will improve education quality for the poorest people in the world and raise gender equity. The five-year research programme is aimed for designing initiatives, which can be implemented realistically a large scale in sub- Saharan Africa and other low developed countries.
Secondary schools of Uganda will get computer labs
Now, the majority of secondary schools in Uganda would be equipped with computer laboratories.
The ICT state minister Alintuma Nsambu announced this plan at the Media Node ICT journalists' workshop. According to him, these laboratories would encourage ICT programmes. About 54 schools were already equipped with computer laboratories. It is expected the scheme will take place by next year.
MPs accuse government agency in UK for restricting open source in schools
Nineteen MPs, led by a former teacher, are backing a parliamentary motion which claims that BECTA, the government's advisors on the use of ICT in education, is using outdated frameworks which exclude suppliers of open source software.
Schools are advised that they should purchase all ICT products and services through a BECTA framework. The MPs claim that these frameworks are biased in favour of large software suppliers and discriminates against smaller software suppliers, such as open source developers.
BECTA and the DFES say they strongly rejected the claims of the MPs. They say the issue of open source was one of "measured inclusion, rather than blanket exclusion".  
Grab the opportunity to meet the who's who from the world of education. Join us for World Education Summit in New Delhi on 9-10th August 2018. It will be a wonderful occasion to explore business opportunities. Like us on Facebook, connect with us on LinkedIn and follow us on Twitter.
>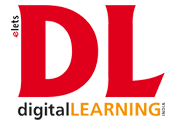 Recommended from all portal