What are your core products? What do your think you have an edge over others; what are your core strength?
Our core products are our Learning Suite of solutions comprising UpsideLMS,UpsideAE, and a range of other offthe- shelf solutions and our Content Development services. Our core strength – be it our learning suite or our content development services – is our undiluted focus on customer delight by providing high-quality, effective learning solutions, continuously. We train our teams to deliver quality first time, every time.
What are specific issues within the ICT-enabled education sector that your think your product can address?
The most important benefit it can provide is the fact that technology enabled education can become a realityfaster and at an affordable price. With  our quick to deploy solutions which are backed by world-class support teams all this is easily possible.
What in your opinion is driving the e-Learning market in India? Which sector in the market will see extensive growth in the next few years?
e-Learning market in India is at an early stage but growing steadily both in terms of size and the maturity. There is a variety of factors driving the e-Learning market in India. Some early adopters of e-Learning are now using it for a sizeable chunk of the entire training including product and process training, for new adopters it is an imperative method to reduce training costs and eventually use it as an integral part of all the training functions. Since overall the market is at an early stage – all the sectors have the potential to grow extensively in the coming years. What are the key challenges and road blocks that this industry faces in its paths of growth? Though I am sure that the current growth and the potential in the e-Learning market would attract e- Learning service providers in due time, but I strongly feel that there is definitely a large gap between the demand and supply (supply is in shortfall). We have to look at it from the perspective of suppliers who can provide high-quality and in-time services. One of the key challenges faced currently is the gap between the price points for overseas work and work in India market which   nadvertently puts a pressure on the service providers. An equilibrium needs to be reached in that sense.
What is the USP of your company or the products, and how far that has been able to position you uniquely in the market? Do you face the force of competition in any means?
Being a part of the competitive landscape we of course face the force of competition be it in hiring talent or acquiring customers and partners. As stated earlier our USP is our focus on working with the customers continuously. We strive to provide high-quality solutions cost-effectively (which does not mean at a low price). Being process-oriented we are able to save costs on project delays and overruns which we pass as a benefit to our customers. Our repeat business is an indication that  the positioning is working very well. Additionally our customers and our prospective customers clearly see us as a
complete e-Learning solutions company offering a complete range of solutions
as against other e-Learning companies which either offer content development
services only or LMS related services only.
What are your views on the maturity of the e-Learning market or sectors within it in India. Have you ever tried to read the e-Learning market in India in terms of potentials, chances for deep penetration, proving the winning status to your company, etc.?
e-Learning market in India, as I mentioned earlier also, is picking up pace but is still at the initial stage of the maturity curve. India market, due to its sheer size, has a huge potential and has been growing steadily too currently. We are and would continue to be an active player in this market and would like to offer all our services to the market in due course. We are currently going aggressive on our UpsideLMS and our Learning suite and have received a very good response from the market.
What has been your most crucial learning experience in this sector?
My past eight years in this industry have all been a learning experience and it continues. But one thing which clearly stands out is that there is a dire need to understand customer's actual (sometimes un-stated and sometimes unforeseen) needs very clearly. e-Learning is an initiative which encompasses a variety of teams including HR, Training and IT and as a service provider we and other stakeholders need to clearly understand what is it that they would get from us (as a vendor). Most of times there is also a need to educate customers on best  ractices, other experiences which we should not shy away from.
Where do you see e-Learning in India after five years? What is there in your personal agenda for this period?
e-Learning would become an integral part of the training function of all growing organisations and would also acquire a more strategic nature in the overall business planning. My personal agenda is to position Upside Learning strongly in India market so that it becomes the most preferred e-Learning solutions provider organisation in India. As we strongly believe in better learning, improved performance
Grab the opportunity to meet the who's who from the world of education. Join us for World Education Summit in New Delhi on 9-10th August 2018. It will be a wonderful occasion to explore business opportunities. Like us on Facebook, connect with us on LinkedIn and follow us on Twitter.
>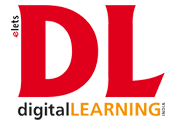 Recommended from all portal