Classroom design: The right way to integrate computers
While most education experts agree that integrating computing technology into classrooms can yield compelling benefits, implementations have not always delivered on the promise of an enhanced teaching experience. That's because, too often, previous classroom-computing deployments have actually detracted from the education process by removing the central point of focus and shifting attention away from the teacher at the front of the classroom. With many PC-based lessons, children focus on their own PC and the teacher becomes a secondary figure in the lesson. Not surprisingly, many educators have recognized that computer projection is an essential requirement to successfully integrate computing into the curriculum.
International Data Corporation's research on classroom integration confirms that projection systems dramatically impact student performance. IDC reports that 98 percent of educators believe 'projectors improve student attention'. What's more, 90 percent believe projectors improve the understanding of information and 80 percent feel it improves retention as well.
Classroom design should also reflect the fact that projector technology should create a 360-degree experience for teaching, learning, interacting, and sharing. The projector has multiple purposes depending on how it is used. Location of the screen is a critical consideration.
Projection 101: Understanding Projector Technologies
Most schools and systems today choose from two distinct projection imaging technologies
Grab the opportunity to meet the who's who from the world of education. Join us for World Education Summit in New Delhi on 9-10th August 2018. It will be a wonderful occasion to explore business opportunities. Like us on Facebook, connect with us on LinkedIn and follow us on Twitter.
>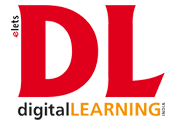 Recommended from all portal