North Carolina adopts Blackboard for higher education

The University of North Carolina and the North Carolina Community College System have signed an agreement with Blackboard to deploy the company's electronic learning platform across 68 individual campuses. With this, the campuses will be able to share courses and learning materials with one another. The platform will also allow four of North Carolina's historically black campuses to form a consortium and gain expanded access to electronic learning tools.
Blackboard also announced a similar deal with New Mexico, in which all of the state's public K-12 schools, colleges, universities, and adult education centers would migrate to Blackboard.
HotChalk launches MyDesk education portal
HotChalk, an online education resource to connect teachers, students and parents, has announced the addition of MyDesk, a K-12 education resource featuring news articles, product updates, tips and blogs for educators, administrators and technology coordinators. This expansion provides practical resources and best practices from education experts and is now a critical element of the HotChalk Learning Management System.
MyDesk aims to help teachers do what they do best: Educate. It is a community for teachers: a repository of practical resources and best practices, and a place for colleagues to connect to debate key issues and share expertise.
Kenyan ministry to use ePals to connect schools
Kenyan Education ministry is planning to connect Kenyan schools and educators with schools around the world through ePals, a global network for meaningful learning. Leveraging the safe, protected and collaborative learning and e-mentoring tools available through ePals, Kenyan students and educators can connect with classrooms in 200 countries and territories, conducting cross-cultural exchanges, language learning practice, and project-based collaboration to build the 21st century skills.
ePals offers a large and diverse online learning community, a safe environment and a set of collaborative learning activities and projects that are grounded in best practices.  It has also partnered with National Geographic to bring rich digital content to its site.
Abdul Waheed Khan awarded 'Honorary Fellow' of COL

Abdul Waheed Khan, UNESCO's Assistant Director-General for Communication and Information, has been awarded the title 'Honorary Fellow' of the Commonwealth of Learning (COL) in recognition of his outstanding contribution to distance education. The award recognises Khan's leadership in improving access to quality education and training using new information and communication technologies.
As the Assistant Director-General, he is responsible for driving UNESCO's programmes and activities aimed at empowering people through the free flow of ideas and access to information and knowledge. From 1998 to 2000, Khan served as Vice-Chancellor of the Indira Gandhi National Open University. He was also Chairman of the Distance Education Council of India.
UNESCO-Nigeria project reviews 57 curricula


A total of 57 programmes in technical colleges and polytechnics have been reviewed under the first phase of the UNESCO-Nigeria project for the revitalisation of Technical and Vocational Education (TVE). One of the unique features of the revised curricula, which have been made available to stakeholders, is the incorporation of ICT and Enterpreneurship Education. An estimated 8, 650 staff in the polytechnic sub-sector have been trained as part of the project's continuous staff development and capacity building activities.
Phase II of the project, which has been approved by the government, will lay emphasis on supporting the efforts of the Education ministry in enhancing the TVE system to meet the socio-economic needs of Nigeria in the 21st century.
South Africa needs more universities
Mergers between black and white universities in South Africa to transform higher education after apartheid have been 'difficult and messy' and distracted attention from expanding student numbers, the country's vice-chancellors believe. The country will need at least six more universities to raise participation in higher education from the current 15%, said Roy du Pré, Vice-Chancellor, Durban University of Technology and spokesman for Higher Education South Africa.
The mergers reduced the number of universities from 32 to 23. At the same time real terms funding per student in South African universities has fallen though the student numbers have risen considerably. Some vice-chancellors are attracted to the idea of a separate ministry for universities and research along the lines of the Department for Innovation Universities and Skills (Dius) in England.
Grab the opportunity to meet the who's who from the world of education. Join us for World Education Summit in New Delhi on 9-10th August 2018. It will be a wonderful occasion to explore business opportunities. Like us on Facebook, connect with us on LinkedIn and follow us on Twitter.
>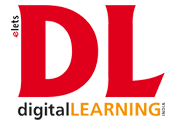 Recommended from all portal