ECDL Foundation's Annual Forum brought together delegates from 52 international organisations and informatics societies representing 148 countries, to plan future activities in support of the i2010 strategy and launch the new syllabus for the ECDL / ICDL Advanced programme. This international event focused on three important themes underlying ECDL / ICDL programmes which support the i2010 strategy: building the Information Society, enabling growth and employment through helping society and the economy reap the benefits of digital literacy, and empowering individuals with the skills necessary to participate in the Information Society.
High profile speakers such as Dr. Christian Dorninger, from the Austrian Ministry of Education and Dr. Ekram Fathi from the Ministry of Communications and Information Technology, Egypt stressed the importance of digital competences and the need for ministries to work together to make the Information Society a reality for all. Dr. Theo Lynn from Dublin City University and Dr. Sam DiGangi from Arizona State University addressed the future of education and informatics in a changing world and the need for lifelong learning. This meeting enabled the ECDL Foundation to reinforce its commitment to the i2010 strategy and to recognise initiatives and projects that are considered successful examples of best practice in implementing ECDL / ICDL programmes and raising the levels of digital literacy in their regions. ECDL Austria received an award for exemplary delivery of digital literacy to organisations within the private sector, as well as a Best Practice award for operational excellence in delivering ECDL programmes.
Grab the opportunity to meet the who's who from the world of education. Join us for World Education Summit in New Delhi on 9-10th August 2018. It will be a wonderful occasion to explore business opportunities. Like us on Facebook, connect with us on LinkedIn and follow us on Twitter.
>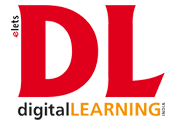 Recommended from all portal