Academics in Saudi Arabia are the best paid on earth while scholars in China are the worst off, according to a pioneering just-published global study of salaries conducted by the Boston College Center for International Higher Education in the US. The average academics salary across 15 countries surveyed is US$4,050 a month in purchasing power parity dollars – and lecturers can expect to earn triple their country's per capita estimate – International Comparison of Academic Salaries: An exploratory study. Overall, making comparisons using the World Bank purchasing power parity (PPP) index, the study finds that China pays academics the lowest salaries at all of three levels surveyed – entry points to the profession, national averages, and the highest levels of the academic job ladder. Canada pays academics most generously at entry level, while average and top-level salaries are highest in Saudi Arabia.
'China and India consistently register the lowest salary averages,' says the report, 'while Saudi Arabia, Canada, the United States and Australia hover near the top of the spectrum across the three salary levels analysed in this study.' Indian academics on average earn 8.73 times their country's estimated monthly GDP per capita figure – the biggest difference between academic and national income of the 15 countries. At the low end is France, where academics make on average 1.58 times their country's GDP per capita per month estimate. On average, says the report, academics can expect to make 3.2 times the monthly GDP per capita estimate for their country.
Grab the opportunity to meet the who's who from the world of education. Join us for World Education Summit in New Delhi on 9-10th August 2018. It will be a wonderful occasion to explore business opportunities. Like us on Facebook, connect with us on LinkedIn and follow us on Twitter.
>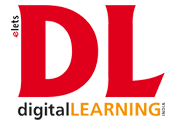 Recommended from all portal