The BESA report identifies five key issues in education policy and makes five corresponding recommendations. Under Issue 5, 'Maximising the benefits of ICT,' the report notes that difficulties with technical interoperability have acted as a barrier to the effective implementation of e-learning in schools. It recommends that BECTA should lead the development of improved standards for interoperability, in close consultation with industry and relevant international standards bodies. SALTIS is delighted both by the Policy Commission's conclusion and by the welcome which it has received from BECTA. Chairman of SALTIS, Crispin Weston, commented, 'BESA's Policy Commission has articulated what is now a firm consensus between all the key players over the need for better interoperability. There is now an opportunity for rapid progress in 2009, to which SALTIS is ready to make a strong contribution.'
SALTIS (Suppliers Association for Learning Technology and Interoperability in Schools) was established in October 2007, specifically to address issues around technical interoperability in schools. Although it has been constituted as a Working Group of BESA, it operates independently of BESA and has played no part in the Policy Commission. At the BETT 2009 show at London Olympia, in January 2009, SALTIS will publish a strategy document, which will provide further detail of the technical work which it believes is required.
Grab the opportunity to meet the who's who from the world of education. Join us for World Education Summit in New Delhi on 9-10th August 2018. It will be a wonderful occasion to explore business opportunities. Like us on Facebook, connect with us on LinkedIn and follow us on Twitter.
>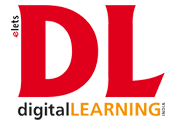 Recommended from all portal