Digital technologies designed for early years' teaching and learning do not recognise the specific needs of young children. These are the findings of the Perspectives on Early Years and Digital Technologies report from education innovator Futurelab. The report, based on research from Futurelab's PhD studentship network, coincides with the introduction of the government's Early Years Foundation Stage this autumn which aims to provide, as Secretary of State for Children, Schools and Families Ed Balls puts it 'a level playing field so all children start school with an equal chance of doing well.' In order to successfully support early years learning both in school and at home, the report investigates the role of digital technologies and considers the wider issues which should be considered in their design.
Through examining proven early years education practice, such as learning with books and other physical learning materials from coloured cubes to alphabet letters, the report argues that early years learning is linked to shared physical and social interactions between young children and adults. However, digital technologies designed for the early years are currently aimed at supporting 'personalised' individual interactions with technology and are often using equipment designed for adults such as the keyboard or PC. Rosamund Sutherland, Professor of Education at the University of Bristol and contributor to the report, commented, 'In this report, we are drawing attention to the important ways in which young children learn. They like to interact with others through playing and sharing. Designers of digital technologies for early years need to support this and leave room for children to construct their own ideas and use their imagination without having to be led by tutorials for example. Learning for the early years is unique
Grab the opportunity to meet the who's who from the world of education. Join us for World Education Summit in New Delhi on 9-10th August 2018. It will be a wonderful occasion to explore business opportunities. Like us on Facebook, connect with us on LinkedIn and follow us on Twitter.
>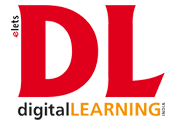 Recommended from all portal