The Government wants to free education from bureaucracy and permit foreign investment in education but could not do so as the Left was opposed to it, Minister of Science and Technology Kapil Sibal said on Monday. 'Unless we free education from the bureaucracy and permit foreign investment, we cannot develop talent the way we should,' Sibal said at a panel discussion at the World Economic Forum India Economic Summit here. Sibal was participating in a discussion on 'From Imitator to Innovator: Globalization of health care and Life Sciences'. He said Rs.5 trillion will be needed to be invested in the health care sector by 2020 to create a health care system that will take care of India's entire population. This presented great opportunities to investors.
'The health insurance sector will grow by Rs.350 billion,' Sibal said, 'This presents another great opportunity.' Malvinder Singh, managing director of Ranbaxy Laboratories, India's largest drug maker, said that Indian pharmaceutical companies may be strong in generics and branded drugs giving the impression that they are imitators, but they were also innovators. By way of an example, he mentioned how Ranbaxy had developed a new chemical entity (NCE) for malaria treatment. 'No big pharmaceutical company had developed any NCE for malaria treatment in the last three decades.' 'We took up the challenge to develop one at an affordable price and now a NCE is going through phase III clinical trials and if all goes well should be in the market by 2011,' Singh said. 'The key challenge is how to meet the millennium development goals. We are only seven years away from the target date and innovation is every area of healthcare will be needed to meet the goals,' said Douglas Alexander, secretary of state for international development of the United Kingdom.
Grab the opportunity to meet the who's who from the world of education. Join us for World Education Summit in New Delhi on 9-10th August 2018. It will be a wonderful occasion to explore business opportunities. Like us on Facebook, connect with us on LinkedIn and follow us on Twitter.
>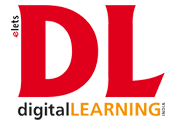 Recommended from all portal