The government constantly reiterates its commitment to the importance of education for the future of economic growth and the development of a knowledge economy. However, there are blatant contradictions between such statements and the Government's actions, particularly in the recent Budget. Even before the latest cuts, the 2008 OECD figures revealed education spending in Ireland has been insufficient to match rapidly rising student numbers. Many OECD countries spend 6.2 % of their Gross Domestic Product (GDP) on educational institutions. In Ireland this figure is 4.6% of GDP. The figures show that in Ireland the proportion of GDP spent on education actually decreased between 1995 and 2005. Over the so-called Celtic Tiger period, it seems the island got richer, but education got poorer. School running costs, such as energy, insurance and cleaning, are not paid for by the State and often individual school fund raising must make up this shortfall. Teachers are relatively well paid on an EU scale, but school facilities are in very bad shape.
The issue now is dealing with how money translates into educational provision. Primary education in Ireland has changed significantly over the past decade. The increasing focus on investment in 'human capital' is reflected in the many laudable aims of the 1999 revised primary school curriculum. The curriculum emphasises a child-centered approach to learning, where the pupil is envisaged as 'an active agent' in their own education. The idea of self-directed, developmental learning is embedded in the primary curriculum's aims and objectives, fostering life-long learning capabilities. The curriculum has also expanded into science, drama and social, personal and health education. All teachers received in-service and curriculum support through the Primary Curriculum Support Programme (PCSP) and School Development Planning Support (SDPS). Despite this, key problems within primary education still exist. The most evident is overcrowding.
Grab the opportunity to meet the who's who from the world of education. Join us for Bihar Conclave, in Bihar on 22rd June 2018. It will be a wonderful occasion to explore business opportunities. Like us on Facebook, connect with us on LinkedIn and follow us on Twitter.
>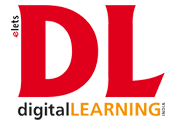 Recommended from all portal