The Indian Institute of Foreign Trade organised a five-day in-service training programme for officers of the Indian Administrative Service this past week. The objective of the programme was to offer an overview of the World Trade Organisation and the new global trade regime, and analyse the implementation issues and their implications for India. As many as 17 IAS officers from various Central and State Government departments attended the short-term course. 'Growing economic inter-dependence has significantly influenced the domestic economy. Inflow of low-priced foreign goods is pushing the Indian industries to shutdown leading to unemployment. The member-countries are required to follow the WTO regulations while making their policies as to what subsidies and incentives can be given to industry,' said the chairperson of the management development programmes, Rakesh Mohan Joshi.
'Therefore, it becomes imperative for government officials, both at administrative and functional levels, to understand the implications of global upheavals and integration of trade and investment under the WTO framework,' he added. The course covered major WTO issues such as the scope, function and structure of the WTO, its implications for international business, trade protectionism, regional economic integrations, technical barriers to trade, anti-dumping measures and intellectual property rights. Indian Institute of Management Calcutta (IIM-C) has launched a general management programme for accounting professionals in the National Capital Region.
Grab the opportunity to meet the who's who from the world of education. Join us for Bihar Conclave, in Bihar on 22rd June 2018. It will be a wonderful occasion to explore business opportunities. Like us on Facebook, connect with us on LinkedIn and follow us on Twitter.
>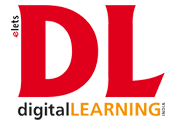 Recommended from all portal