Applicants must be available to commence work by March 16, and complete work before June 30, 2009. The ERO's current email server consists of three Domino servers. One is in the Wellington corporate office and routes all ERO email, and holds the mail databases for users in the Wanganui, Napier, Wellington, corporate, Nelson, Christchurch and Dunedin offices. The second Domino server in Auckland holds the mail databases for users in the Auckland, Hamilton and Rotorua offices. The third server is the ERO web server that provides ERO webmail and also hosts the ERO website.
The project includes system design, install and integration of a high-availability Exchange 2007 solution into the existing Active Directory 2008-based ERO network, and the migration of approximately 250 Notes mail databases to Exchange, including the migration of personal contacts, calendars, groups, mail-in databases and bookable resources. Some configuration of the Outlook 2007 client may also be required. The provider should be able to provide an Exchange administrator, who can 'embed' in the ERO IT team for up to two months to support the Exchange environment prior to, during and after the 'go live' of the new system. The administrator should also assist the IT team with learning the day-to-day tasks associated with managing an Exchange / Outlook environment, including Outlook user support. Interested vendors should submit questions by February 23, and complete full responses by 12pm on February 27, 2009.
Grab the opportunity to meet the who's who from the world of education. Join us for World Education Summit in New Delhi on 9-10th August 2018. It will be a wonderful occasion to explore business opportunities. Like us on Facebook, connect with us on LinkedIn and follow us on Twitter.
>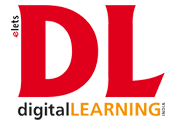 Recommended from all portal