School technicians in Kent will now be working directly for Northgate Education from the outset of the Building Schools for the Future (BSF) programme, freeing up staff to focus on the educational outcomes of this multi-million pound initiative. Already working with 21 staff across 11 secondary schools in Kent, Northgate's provision of an Interim Managed Service will help to improve standards, ensure a smooth transition for ICT and ultimately transfers risk, establishing confidence across the school community. Northgate has also created two new job roles to help further support Kent schools; Team Leader and Client Delivery Manager. As schools face the challenge of developing a shared vision for ICT, Northgate's approach ensures that its team of professionals gain a much deeper understanding of the different ICT needs and issues experienced by individual schools. It will also help build a solid working relationship imperative for successful change management. Working alongside school technicians from such an early point also means that extensive evaluation of existing resources can be carried out to ensure best value for the school.
BSF is set to have such a dramatic effect on teaching and learning, so it is vital that buy-in from the whole school community is achieved. Northgate's approach provides time for both parties to feel comfortable working together and time to iron out any issues. Steve Clifford, ICT Support Manager at Herne Bay High Specialist School & Sports College in Kent who now works for Northgate is already seeing the benefits of the Interim Managed Service. Steve comments, 'Northgate's early involvement with our school has meant we've had time to establish a good relationship before BSF begins. The professional support I now receive, combined with the company's open-door approach has enabled me to voice my concerns and issues and manage those of staff, helping to ensure that everyone is confident in our vision for ICT.' Helping to improve standards for ICT within schools and ensure a high level and continuity of service, Northgate is working with school technicians to determine their skill levels, providing professional training, guidance and support. This combined with its interim ICT managed service, is helping to free up technician time previously spent chasing suppliers and resolving software issues so their time can be better channelled into supporting staff and developing the school's new ICT strategy.
Grab the opportunity to meet the who's who from the world of education. Join us for World Education Summit in New Delhi on 9-10th August 2018. It will be a wonderful occasion to explore business opportunities. Like us on Facebook, connect with us on LinkedIn and follow us on Twitter.
>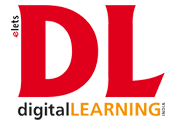 Recommended from all portal