With over nine million Macintosh computers sold in the last year alone, Apple Mac's popularity as an education tool is growing, particularly in creative art subjects such as art, music and drama. Northgate Education has worked closely with the Apple Education Team to become an Apple Accredited Partner and will now be supplying Apple computers to schools as part of its managed service. Northgate Education provide ICT managed services to schools, predominantly through the Building Schools for the Future (BSF) programme. Northgate's ongoing Innovation in ICT Programme investigates new technology which can be developed for schools. Enabling Macs to be used in school, as part of a managed service, offer numerous benefits to both pupils and students. Macs built-in features make learning fast and fun, while increasing student engagement through access to the latest technology.
Mac's are designed to support and enhance teaching and learning in schools, however as they traditionally do not run Windows operating system, until now they were not fully supported in a managed service. To rectify this, working alongside Bristol Brunel Academy and the Apple Education Management Team, Northgate Education conducted a pre-pilot research project and pilot testing to enable the use of Macs in schools as part of Northgate's managed services. The first BSF school to open its doors, Bristol Brunel was keen to take part in a pilot introduction of Mac's into the school. Working with Apple and Bristol Brunel, Northgate was able to successfully integrate Macs as part of a Macintosh Managed Service provision. Richard Goucher, E-Learning Director, Bristol Brunel Academy, commented, 'The Mac computers supplied as part of the trial integrated really well into our managed service at Brunel. The students found using the Macs a very positive and rewarding experience, the simplicity of use and the way the software and hardware seamlessly integrated together means they can concentrate on their creativity rather than on learning how to use the system.'
Grab the opportunity to meet the who's who from the world of education. Join us for World Education Summit in New Delhi on 9-10th August 2018. It will be a wonderful occasion to explore business opportunities. Like us on Facebook, connect with us on LinkedIn and follow us on Twitter.
>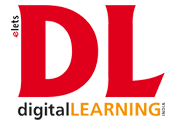 Recommended from all portal