Six Indian students have won prestigious Gates scholarships to study at Cambridge – including one who wants to find out if the Harappan civilization was brought down by environmental changes. The six are among 90 students from 32 countries around the world who have been selected from a field of over 6,700 applicants, the university announced on Tuesday. The scholarship programme, funded by the Bill & Melinda Gates Foundation – a leading global charity, enables postgraduates with a strong interest in social leadership and responsibility to study at the University of Cambridge. The six Indian scholars, who were selected after interviews in India in April, will begin their studies in the autumn.
They were named as: Anjali Bhardwaj Datta, a lecturer at Delhi University; Yama Dixit, an environmental scientist from Jawaharlal Nehru University, Delhi; Mathew Madhavacheril who is studying physics at Delhi University; Pritika Pradhan of Lady Shri Ram College for Women, Delhi, who will complete her undergraduate studies in English; Kiran Rachuri, a masters student from the Indian Institute of Technology – Chennai; and Anish Vanaik, a history student at Jawaharlal Nehru University. Yama Dixit will do a PhD in Earth Sciences at Cambridge, looking at whether environmental change was behind the collapse of the Harappan Civilization and whether her findings can shed light on links between climate and civilization activities. The other 84 new Gates scholars include the first to be selected from Bangladesh, Belarus, Mongolia, Montenegro, Slovakia and Venezuela. Gordon Johnson, Provost (CEO) of the Gates Cambridge Trust, said, 'Being part of the Gates community brings with it a responsibility to use an education gained at one of the world's leading universities for the benefit of society at large – we are confident that the new cohort of Gates Scholars will meet this responsibility in a range of interesting and creative ways.'
Grab the opportunity to meet the who's who from the world of education. Join us for World Education Summit in New Delhi on 9-10th August 2018. It will be a wonderful occasion to explore business opportunities. Like us on Facebook, connect with us on LinkedIn and follow us on Twitter.
>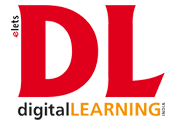 Recommended from all portal