Opinions about the management of the federal e-Rate program have improved over the last year, a new survey suggests. But applicants continue to be frustrated by audits, and they'd like to see more transparency in the program. e-Rate consulting firm Funds for Learning (FFL) released the results of its second annual survey of e-Rate participants June 29. The e-Rate provides US$2.25 billion in telecommunications discounts for eligible schools and libraries each year, but keeping track of the program's many rules and deadlines can pose a challenge to applicants. Nearly 73 % of those surveyed who expressed an opinion about the e-Rate's management gave program administrators a favorable review–up from 65 % last year. Those who strongly agreed that the e-Rate is well managed increased from 14 % to 20 % in the same period, while those who strongly disagreed with this statement dropped from 10 % to 7 %.
Four out of five applicants said the e-Rate is meeting its goal of connecting schools and libraries to the Internet, and 71 % said their organization has more classrooms online as a result of the program–up from 59 % last year. But applicants continue to say the Two-in-Five Rule, which limits a school or library's receipt of funding for internal connections to twice in a five-year period, is not having its intended effect, which is to allow this funding to reach a greater number of entities. In last year's survey, applicants regarded the Bishop Perry Order–a rule change from 2006 that allowed them to make corrections to specific items on their applications, if minor errors are discovered–as the most positive change to the e-Rate program in recent years. This year, however, applicants weren't quite so enamored with the order. The percentage of respondents who believed Bishop Perry would bring no change to the e-Rate program was 36 %, up from 25 % last year.
Grab the opportunity to meet the who's who from the world of education. Join us for Bihar Conclave, in Bihar on 22rd June 2018. It will be a wonderful occasion to explore business opportunities. Like us on Facebook, connect with us on LinkedIn and follow us on Twitter.
>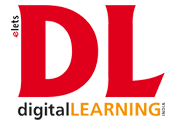 Recommended from all portal