The Delhi boy-genius is barely four feet in his socks, but he has already brought home a silver medal from the Asian Physics Championship. And he is now all set for something even more stupendous he is a step away from representing India in the International Physics Olympiad in Mexico where he will be pitted against geniuses from 82 countries who will be far older than him. And, no, he won't be getting any handicap. There is more incredible stuff in the boy wonder's bio: he is a product of home tutoring and registered directly for Class IX at Vandana International School in Dwarka when he was 10. As a toddler, he amazed his mother when he picked up maths tables at three and could effortlessly spell words like agriculture and aeroplane. 'He didn't stop at merely listening to me,' recalls his mother, Ruchi Kaushik. For instance, at two-and-a-half years, after she taught him tables of two, and moved on to tables of three, Sahal wowed her when he said he knew 3 multiplied by 2 equalled 6.
It was probably at that moment that she decided to coach her son. 'Apart from the fact that my husband is in the Army and his postings keep changing, I felt that I would be able to give my son more than any institution would,' she added. But Sahal had to register with a school as the CBSE board allowed a student to take the Class X board exam only if the student signed up with a school for at least two consecutive years. Sahal feels that studying at home has been the best part of his life. But, in school, Sahal is no topper. 'I just manage to scrape through my exams. Even in physics, I just score about 40 or 45 (out of 100),' he says nonchalantly. Vijay Singh, national coordinator for the International Physics Olympiad Programme at the Homi Bhabha Centre for Science Education, clarified, 'But it's not by fluke that Sahal has made it till here. He has gone through all the grueling entrance tests and made it here without any concessions.'
Grab the opportunity to meet the who's who from the world of education. Join us for World Education Summit in New Delhi on 9-10th August 2018. It will be a wonderful occasion to explore business opportunities. Like us on Facebook, connect with us on LinkedIn and follow us on Twitter.
>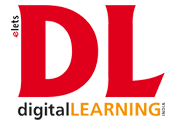 Recommended from all portal