Education Minister, Andrew Holness (left), is assisted with the cutting of a ribbon, signalling the official opening of the Penwood High School computer laboratory, by Board Chairman, Alden Brown, during the formal handing over of the facility at the institution's campus, in St. Andrew, on June 18. Holness was guest speaker at the function. Education Minister, Andrew Holness, has announced plans by the Ministry to roll out the Jamaica Schools Administrative System (JSAS) software in over 600 schools island wide. This, he said, is to equip administrators with the tools to make informed decisions regarding effective management of, and timely performance measurements at all levels within these institutions. The JSAS, which was developed by the Ministry, with support from the United States Agency for International Development (USAID), assists schools in capturing data on student enrollment, academic performance and behaviour, as well as the scheduling and planning of activities.
Education Minister, Andrew Holness (left), presents Chairman of the Penwood High School Board, Alden Brown, with one of 20 laptops that have been placed in the institution's computer laboratory, by the e-Learning Jamaica Company Limited, symbolizing the formal handing over of the facility to the school. The presentation was made during an official handing over ceremony at the school, in St. Andrew, on June 18, at which the Minister was guest speaker. Holness pointed out that the older Version 6 format, which is deployed locally on computers in the schools, will be rolled out first, to facilitate familiarization with the software over a one year period. The Minister pointed out that the newer programme format, in addition to benefiting the schools, will facilitate the Ministry's accessing real time information on developments in the institutions.
Grab the opportunity to meet the who's who from the world of education. Join us for Bihar Conclave, in Bihar on 22rd June 2018. It will be a wonderful occasion to explore business opportunities. Like us on Facebook, connect with us on LinkedIn and follow us on Twitter.
>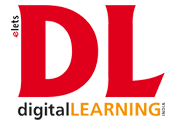 Recommended from all portal