Four MCAST institutes will see the introduction of degree programmes in art and design, ICT, electrical and electronics engineering, and business and commerce as the new MCAST prospectus for the scholastic year 2009/10 was launched, on Thursday. Students who have successfully completed their two-year Higher National Diploma courses may now progress to the vocational degrees. This year's courses will be followed by the introduction of further degree programmes in the remaining institutes within a two-year period. Throughout the last eight years, MCAST made considerable steps forward in post-secondary quality vocational education.
Principal CEO Professor, Maurice Grech attributed MCAST's success to the introduction of training initiatives which were not being met before the College was set up in 2001. The degrees initiative is an important development but one must emphasize that, as a vocational college of further and higher education, MCAST thrives on diversity. The institution's policy of inclusivity distinguish Malta's unique vocational institution and crucial in MCAST's stature and popularity. Basic education courses at the lower entry levels, are specifically designed to provide for the needs of those willing to embark on a 'second-chance' education. These learners may be the ones whose secondary education was a negative experience, having completed five compulsory schooling years with no formal qualifications. MCAST's learning support unit has been screening these applicants to ascertain their competence levels in key skills. It has been found that those who are most in need cannot be expected to achieve the prescribed school-leaving level within the existing one-year foundation framework. When appropriate, the college intends to extend the foundation course to address this situation.
Grab the opportunity to meet the who's who from the world of education. Join us for Bihar Conclave, in Bihar on 22rd June 2018. It will be a wonderful occasion to explore business opportunities. Like us on Facebook, connect with us on LinkedIn and follow us on Twitter.
>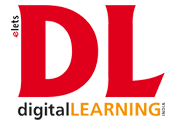 Recommended from all portal