CHALLENGE
Provide computer labs in thousands of secondary schools throughout Andhra Pradesh, India, while facing constrained budgets and limited access to power.
SOLUTION
Deploy the NComputing X-series to create a
10-seat computer lab using only 2 PCs.
RESULTS
More than 1.8 million students have computing access. By deploying NComputing, the government was able to bring wider access, while minimizing costs and electricity.
"Andhra Pradesh is one of the most progressive states to adopt ICT in schools for enhancing quality of education. NComputing's shared computing technology has made it a reality."
L. Balasubramanian
President, School Learning Solutions Niit Limited
Andhra Pradesh is the largest state in Southern India with a population of roughly 70 million people. The government wanted to bring computing access to its school system, but had several critical challenges including: limited funding for computer labs; unreliable electricity; and finally, installing and supporting computer labs throughout a large geographically diverse area. The government needed a breakthrough solution that was ultra low-cost, energy efficient, and easy to deploy.
NComputing: the path to success
The NComputing solution is based on a simple fact: today's PCs are so powerful that the vast majority of applications only use a small fraction of the computer's capacity. NComputing's virtualization software and hardware tap this unused capacity so that it can be simultaneously shared by multiple students. By spreading out the cost of the shared computer, schools can provide up to four times the number of stations for the same money.
The NComputing devices only use 1 watt of electricity, so the entire 10-seat computing lab uses 90% less electricity compared to an all-PC lab.
Installing 5,000 schools in record time
Given the challenge of deploying in 5,000 schools, the government chose to use a BOOT model
Grab the opportunity to meet the who's who from the world of education. Join us for Bihar Conclave, in Bihar on 22rd June 2018. It will be a wonderful occasion to explore business opportunities. Like us on Facebook, connect with us on LinkedIn and follow us on Twitter.
>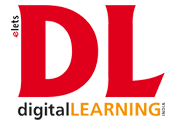 Recommended from all portal