Intel commitment to Education

Intel plays an advisory role drawn from its global expertise to assist governments to create a holistic approach and best practice models that create access to information and communication technologies (ICTs). In an effort to assist governments, and in particular those in African countries, to bridge the digital divide gap, Intel has committed to developing methodologies and training programmes that governments can add into their existing education system. Intel currently invests more that US$100 million globally each year towards improving education in over 50 countries. The Intel Education Initiative is Intel's sustained commitment to improve teaching and learning through the effective use of technology.
eLearning to develop personal skills by Aptec

Over 15 senior managers from Aptec Holdings Ltd underwent and completed a special programme to develop behavioural and soft skills related to their respective position and responsibility. Xpert Learning, an e-learning solutions provider based in Knowledge Village in Dubai hosted the courses, which were selected based on input given by Aptec's HR department, management, senior line managers and the participants themselves. The graduation ceremony was held earlier this month to mark the occasion. Aptec Distribution's Managing Director, Bahaa Salah presented SkillSoft certificates to all participants who completed and mastered courses with a 70% score or higher.
Participating managers had a selection of 20 different topics, the majority of which were behavioural and soft skill courses apart from the functional skill courses like Selling Techniques, Promoting creative thinking, Communication & leadership, Planning a Business Strategy, Business Case writing, Time management, etc.

Animation venture by Anil Ambani firm
The Anil Ambani group has forayed into animation education by launching the Big Animation Infotainment and Media School or Big Aims, a training institute in Pune. Ashish Kulkarni, chief executive of Big Animation, the group company that launched the project and made the animated TV series 'Little Krishna,' mentioned the above venture as a 'unique' and 'first of its kind' venture. He explained that this would aid in grooming aspirants with basics and principals of story telling in animated films. Starting June, Big Aims offers professional full-time one-year advanced courses in three-dimensional and two-dimensional films, as well as pre-production and post-production work.
OMATEK exports e-education
Omatek has decided to extend most of its e-education initiatives outside the shores of Nigeria. The indigenous computer company assisted the Ghanaian Government in achieving its goal of ensuring that every Ghanaian owns a personal computer. To mark its support, it distributed computers to beneficiaries under the Omatek e-Xpress/Government Assisted PC Programme (GAPP), which is originally a Nigerian e-education initiative of Omatek.
The programme being implemented in Ghana forms part of Ghana Government Assisted PC Programme tagged i-Advance aiming at equipping every Ghanaian with Personal Computers at affordable prices.
Cisco provides wireless network for connecting students and lecturers
A new wireless network deployed by Cisco provides Kant State University students and lecturers with online access to educational and information resources from any location across the university campus. The university's new Wi-Fi network is built around a centralised architecture with 180 Cisco
Grab the opportunity to meet the who's who from the world of education. Join us for World Education Summit in New Delhi on 9-10th August 2018. It will be a wonderful occasion to explore business opportunities. Like us on Facebook, connect with us on LinkedIn and follow us on Twitter.
>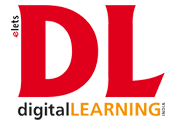 Recommended from all portal