Young Tunisian Internet users are intensively surfing the web these days on the lookout for useful information relative to their university orientation. Google's 'insights for search' shows that 7 out of 10 of the main key words for the last 30 days in Tunisia, are related to the Baccalaureate exams specifically and education in general. The Tunisian education website 'Edunet' is the third most consulted website nationwide. The website which is set up by the ministry of education and vocational training, allows holders of the Baccalaureate exam to accomplish the various formalities relative to their registration in higher education institutions for the coming academic year.
'Edunet' also enables users to download didactic material produced by teachers, as well as setting up links with other digital contents relative to education and ICT. However more importantly, the website also contains the orientation guide set up by the ministry of higher education which includes some 750 branches for the first round of university orientation, destined to candidates who succeeded during the first session of the Baccalaureate examination. From July 11 to 14, candidates will have to enter -by order of priority- the branches they will have chosen, among those to which they are eligible. Results are due to be announced on July 19 on the same website as, well as by SMS. Second round candidates will then be able to apply from July 19 to 22. Results for the second orientation round will then be announced on July 27. In a second stage, future students will then be able to register online, through the ministry of higher education website, 'inscription.tn'.
Grab the opportunity to meet the who's who from the world of education. Join us for Bihar Conclave, in Bihar on 22rd June 2018. It will be a wonderful occasion to explore business opportunities. Like us on Facebook, connect with us on LinkedIn and follow us on Twitter.
>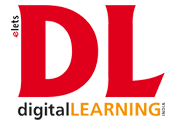 Recommended from all portal