An option can be viewed at the University of Illinois at Urbana-Champaign's website, that is normally not expected to be seen on a higher education institutions website. This option enables access to a site specifically designed for lower-bandwidth, mobile device users, known as 'UI Mobile'. The option strips out most of the graphics and sticks to the basics so that Internet-enabled mobile phone users can get information (such as staff directories) while away from their computers. Jim Wilson, director of Web services for the institution, which has three campuses and about 40,000 students, said the mobile site was originally set up for the school's higher-level administrators about two years ago.
Based in New York, Usablenet helps organizations support their users of mobile and assistive technologies for Web access. Its solutions are deployed by about 300 organizations to achieve mobile Web accessibility. At the University of Illinois, the mobile Internet implementation was handled entirely by the vendor, which provides the solution via a hosted service. To determine what type of information would be displayed on the mobile site, the schools IT team came up with the top 10 topics that would be searched via a mobile phone, such as news, events, a campus directory, library search, and weather reports. The solution also handles the manufacturer-specific filters required to make the content useable on a cell phone. A student who has a Blackberry, for example, will be automatically routed to the site designed for the best display on that type of phone.
Grab the opportunity to meet the who's who from the world of education. Join us for World Education Summit in New Delhi on 9-10th August 2018. It will be a wonderful occasion to explore business opportunities. Like us on Facebook, connect with us on LinkedIn and follow us on Twitter.
>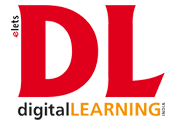 Recommended from all portal