In order to sustain and accelerate its growth, the ICT industry itself will need close to 2,50,000 professionals every year. With normal acceptance standards, this would call for a minimum of 6,00,000 students to be trained each year, and possibly another 1,00,000 to go through re-skilling from different vocations. Add to that the need for providing advanced skills every year to at least 1 million professionals, currently employed in the industry, and it is evident that nearly 2 million trainees will have to go through skill development processes every year. There are good models that are worth emulating all over the world. Community college system in the US, which enables continuing education and the opportunity to pick up relevant skills, has deteriorated through the years, through inadequate focus on quality, but is still one initiative that could work in many parts of the country.
The German dual system of education, which engages the corporate sector industry associations and young aspiring job seekers and provides internships for students in the system, is a system which has succeeded in controlling unemployment levels in the country and is now aspiring to be the model for the future for the European Union. The alternative is the Chinese way, where hundreds of new universities are being opened every year with strong support from the Communist party as well as the provincial government to convert millions of aspirants to world class professionals. A future model of resource creation for the ICT industry in India and every emerging nation may well be on the lines of the following four-part model including talent assessment of all young people in their early teens followed by awareness on possible career options that are in line with their aptitude. Employability skills, that should be imparted in all universities and colleges, so that the conceptual education provided in engineering, liberal arts and sciences, and other formal university programs with continually updated content is relevant to the needs of the corporate sector. Employment training, aimed at graduates from the relevant and other disciplines should be conducted full time at centres near the employment zones and should be fully supported by the corporate sector. And, functional and technical update programs must provide advanced technical and management skills to industry professionals on a just in time rather than just in case basis, and prepares them to assume higher responsibilities in the industry.
Grab the opportunity to meet the who's who from the world of education. Join us for World Education Summit in New Delhi on 9-10th August 2018. It will be a wonderful occasion to explore business opportunities. Like us on Facebook, connect with us on LinkedIn and follow us on Twitter.
>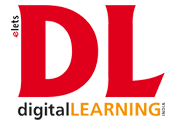 Recommended from all portal