A free day-long conference that is to feature tech entrepreneur Brian Caulfield and a PitchSlam event that will provide the opportunity to be identified as one of the world's most promising technology start-ups, is being held by Microsoft and Enterprise Ireland. The day-long conference will run on Monday, 8 March, at the Radisson SAS Royal Hotel in Dublin's city centre. Microsoft Ireland is providing support for BizSpark companies interested in accessing local and EU grants, through the new BizSpark EUGA program, to enable a facilitated application process to make applying for these funds easier.
Grants covered by EUGA include ICT infrastructure, training, R&D and recruitment. Nicky Martin from Affect Networks is to cover how Microsoft Ireland can help you access these grants. Mike Sigal from early stage analyst firm Guidewire Group will be giving an overview of the Guidewire Group's G/Score Assessment Methodology, an analytical tool to help you understand your competitive strength and market position. Additionally, speakers from Enterprise Ireland and other BizSpark Network Partners are to provide more advice for getting access to capital and new markets.
Grab the opportunity to meet the who's who from the world of education. Join us for World Education Summit in New Delhi on 9-10th August 2018. It will be a wonderful occasion to explore business opportunities. Like us on Facebook, connect with us on LinkedIn and follow us on Twitter.
>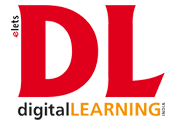 Recommended from all portal