On Tuesday California education leaders released a resource list that they believe meets the state- approved standards, following up on their plan to encourage the use of free, open digital textbooks among the state's schools. State Secretary of Education Glen Thomas worked with State Superintendent of Public Instruction Jack O'Connell and State Board of Education President Ted Mitchell to develop the list over the past few months. The 'Free Digital Textbook Initiative Report,' facilitated by the California Learning Resource Network (CLRN), outlines how open high school math and science textbooks submitted under the first phase of the initiative measure up against the state's academic standards. The state received 16 digital textbooks to review, with 10 meeting at least 90 % of the standards and four fully meeting the standards. The reviewed resources are available for schools to use this fall.
The report urges districts, schools, and teachers to conduct their own reviews to determine whether the resources meet their needs. Researchers used content standards adopted by the California Department of Education in 1997 for high school math courses and in 1998 for science courses. Submitted texts were reviewed to determine whether the materials fully or partially meet or do not meet state board-adopted content standards. For example, when looking at calculus materials, reviewers were looking to see if students would be able to gain knowledge of both the formal definition and the graphical interpretation of continuity of a function. In earth science, researchers looked for evidence that students would learn the thermal structure and chemical composition of the atmosphere. State officials plan to review digital textbooks for other academic subjects in the coming months.
Grab the opportunity to meet the who's who from the world of education. Join us for World Education Summit in New Delhi on 9-10th August 2018. It will be a wonderful occasion to explore business opportunities. Like us on Facebook, connect with us on LinkedIn and follow us on Twitter.
>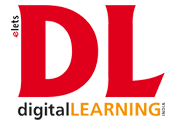 Recommended from all portal