The SIFE India team from the Alpha Arts & Science College Chennai, has won the second place in the prestigious SIFE World Cup 2009. The two-day event held in Berlin on the 5th and 6th of October 2009, witnessed teams from over 40 countries world-wide competing for top honors. Almost 3000 students and business leaders from all over the world were present for the 2 day event. The SIFE World Cup is a keenly contested annual business competition organized by SIFE (Students In Free Enterprise), an international organization that encourages students to evolve sustainable economic solutions for the community. The participants of the SIFE World Cup are National Champions from their respective countries, chosen after two rounds of competition in each country. Teams present their community projects to a jury consisting of established business leaders and are evaluated on a set of seven criteria ranging from market economics to sustainability. Almost 3000 students and business leaders from all over the world were present for the two day event.
The Alpha SIFE team's high-impact programs on seaweed cultivation for tsunami-hit fisher-folk and tomato pulping for deprived tomato farmers helped create meaningful and sustainable businesses for livelihood in these communities. The immense success of these projects was presented by a team of 5 students from the Alpha Arts & Science College at the SIFE World Cup event, thus earning them the coveted first runners-up place with Egypt being declared winner. Syntel Inc., a leading global IT and KPO Company has been involved with the creation of SIFE India from the start and Keshav Murugesh has been Chairman of the Board since the start. A large number of colleges from India are involved in the program that is creating India of the future. SIFE India board members include some of the most well respected industry captains of the Indian corporate world from prestigious companies like Syntel Inc., KPMG India, HSBC India, PwC, Reliance Capital Limited amongst others.
Grab the opportunity to meet the who's who from the world of education. Join us for Bihar Conclave, in Bihar on 22rd June 2018. It will be a wonderful occasion to explore business opportunities. Like us on Facebook, connect with us on LinkedIn and follow us on Twitter.
>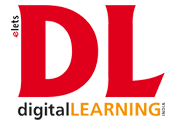 Recommended from all portal