CORE Projects and Technologies Limited, India's largest Global Education Company, announced a path-breaking collaboration with the University of Oxford, UK for teacher capacity building and enablement in India. The new initiative is in line with the strategic focus of Core Projects to offer holistic and integrated Global Education Solutions in the Indian Education space through a single window that includes the brick and mortar components, Information & Communication Technologies (ICT) and content. The Director of the Oxford component of this project, Dr. David Johnson, who was in India to personally jump start the relationship has investigated effects of a professional development program on the leadership capabilities of head teachers and conducted a large baseline assessment of the conditions of teaching and learning and the literacy attainments of children in three states in Nigeria for the World Bank. Johnson will lead the proposed India program on behalf of University of Oxford. The project is initially slated for a duration of 3 years during which the Oxford team of educationists headed by Johnson will closely work with CORE Projects and various stakeholders of the Indian Education space to create India specific methods of assessing teacher performance, identify gaps in practice which will result in course modules intended to close such gaps.
Johnson has also carried out 2 projects in Bhutan on behalf of UNESCO, the first being a national project on science policy and the teaching of science in primary and secondary schools and the second into the effects of a professional development program on the leadership capabilities of head teachers. Dr. Johnson also conducted a baseline analysis of 100 schools and 5000 students on the conditions of teaching and learning and the literacy and mathematics attainments of children in 3 states in Nigeria on behalf of the World Bank, in advance of an extension of credit to the Nigerian educational sector. It is expected that CORE will identify States within India with the help of MHRD where the teacher capacity effort is a major challenge and start with a pre-assessment process that sets the performance baseline. Course modules designed to bring the teachers who score below the baseline up to a minimum standard will then be put into place. Reports will be shared with MHRD and their recommendations incorporated into the design of subsequent lesson modules through a process of continual iteration. Measurement of outcomes is important and Professor Johnson will be putting in place tools that measure teacher enablement before and after program participation.
Grab the opportunity to meet the who's who from the world of education. Join us for World Education Summit in New Delhi on 9-10th August 2018. It will be a wonderful occasion to explore business opportunities. Like us on Facebook, connect with us on LinkedIn and follow us on Twitter.
>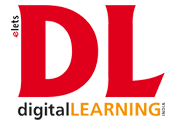 Recommended from all portal