Company Name
WordsWorth ELT (P) Limited
ACTUniv Group Company
Contact Person
Jasvinder Singh
09825005363 |
jasvinders@actuniv.com
Address
204, Silicon Tower, Nr. Law Garden,
Ahmedabad- 380 009 Gujarat, India
Telephone: +91-79-26468536, 26468538
Fax: +91-79-25464495
Email: www.wordsworthelt.com
MAJOR REGIONAL OFFICES (INDIA)
GUJARAT
Jasvinder Singh
204, Silicon Tower, Nr. Law Garden,
Ahmedabad – 380009, Gujarat, India
Mobile: +91-9825005363
Email: jasvinders@actuniv.com
MADHYA PRADESH
Anand Ingle
218 & 314, Apollo Tower, 2 M.G. Road, Indore,
Madhya Pradesh, India
Mobile: +91-9827037474
Email: anandi@wordsworthelt.com
KARNATAKA, ANDRA PRADESH,
KERALA & TAMIL NADU
Paramjit Johar
105, Green Castle Apt. 40 St. Jones Road, Nr. Ajanta
Theatre, Ulsoor, Bangalore – 560042, Karnataka, India
Mobile: +91-9343837270
Email: paramjitj@wordsworthelt.com
Company Profile
The ACTUniv group has emerged as a knowledge resource enterprise, engaged in imparting Education and Training services in Information Technology, English Language and content development. 
The beneficiaries include K-12, Undergraduates, Graduates, Career planners, Professionals, Executives and Specialists besides Corporate and Government organisations. ACTUniv is a training partner for the Government of Gujarat to provide training to the masses through several employment oriented initiatives including SCOPE and GKS programmes. Words Worth is the apparent choice of major schools, colleges, institutions for higher learning and vocational training. Words Worth has also been accepted by several state Government bodies including Rajasthan, Madhya Pradesh, Gujarat and others.


Product details
Words Worth, the Digital English Language Lab has the most comprehensive interactive digital content. The use of blended learning methodology with digital content for both the trainer and the learner enhances learning, practice and self assessment. Words Worth English Language Lab uses the institution's existing computer laboratory PC's and classroom resources to create the English Language lab of international standard. Words Worth provides several remedial exercises to correct regional language influences ingrained in the learner to achieve neutral accent. Words Worth is based on the ALTE / CEFR framework for Languages. The Instructor is supported by comprehensive induction training tool set that includes Trainer Manuals, Flash cards, etc. which facilitates preparation for every training session. Self-evaluation tools power the entire programme; the listen-record-compare and voice modulation graphic features provide a unique opportunity to judge progress.
Salient Features
Modular Structure

Highly Interactive

Self Paced Learning & Self-Assessment

Blended Learning Methodology

Uses neutral accent to suit the Indian Learner

Progressive learning levels

Follows the International ALTE/ CEFR Framework
Language Emphasis
Vocabulary building

Neutral Pronunciation

Listening skills and comprehension

Removal of Mother Tongue Influence (MTI)

Implied Grammar
Achievements/usp
 ISO 9001: 2008 certified company

Most widely used Digital English Language Lab in the country.

Graded language labs suit the school requirements

Uses existing infrastructure  of the school or institution.

Public-Private partnership projects under the aegis of Government agencies such as

The Society for Creation of Opportunity through Proficiency in English [SCOPE]

Rajasthan Knowledge Corporation Ltd. (RKCL) for English language training  solutions across the state.

Rate contract with Madhya Pradesh Government
Grab the opportunity to meet the who's who from the world of education. Join us for World Education Summit in New Delhi on 9-10th August 2018. It will be a wonderful occasion to explore business opportunities. Like us on Facebook, connect with us on LinkedIn and follow us on Twitter.
>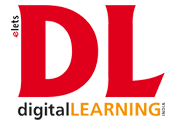 Recommended from all portal