Information and Communications Technology (ICT) stakeholders in the country have called for a sound ICT-education in the country's tertiary institutions, in order to sustain its growth and development. The call was made at a summit organised by the Association of Telecommunication Companies of Nigeria (ATCON). According to ATCON, there has been a declining standard in ICT education in the country, a situation it said, is affecting the teaching of basic skills in ICT education. President of ATCON, Emmanuel Ekuwem, lamented the poor state of ICT education in the country, which he said, is largely responsible for the high rate of unemployment of the Nigerian graduates. He noted that the unemployment situation in the country's ICT industry is a result of the un-employability of job seekers, whom he said, do not have basic practical training while in school, because of the poor state of the country's educational system, especially that of ICT education. First Vice President, ATCON, Bayo Banjo, said that the deteriorating state of the country's ICT education has saddled greater responsibility on employers who had taken it upon themselves to retrain young graduates on some basic skills, before they become employable.
Speaking at the one-day ICT Education Summit, the Executive Vice Chairman of the Nigerian Communication Commission (NCC) Ernest Ndukwe, said Nigeria must be part of the global village which is fast moving. Ndukwe noted that India makes a lot of revenue by ICT outsourcing, which he said was through proper ICT training. He added, 'With sound ICT education, Nigeria can start exporting ICT manpower to other countries.' The EVC of NCC also said that employing ICT in schools would help the students have access to information for their studies, adding that the Internet offers students the tools to share educational contents for sound learning. Ndukwe said, 'The world is at your doorstep, all you need is to get educated in the way of equipping yourself with the Internet and you will be for by companies.' Earlier, in his opening remarks, Ekuwem said Nigeria digital revolution cannot hold without competent manpower to manage the industry. 'An industry without a sufficiently available critical mass skilled manpower and expertise is unsustainable,' said Ekuwem.
Grab the opportunity to meet the who's who from the world of education. Join us for World Education Summit in New Delhi on 9-10th August 2018. It will be a wonderful occasion to explore business opportunities. Like us on Facebook, connect with us on LinkedIn and follow us on Twitter.
>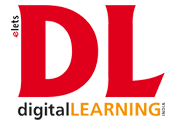 Recommended from all portal