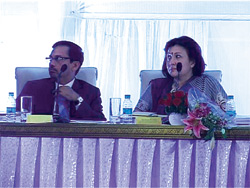 Secondary Education are to provide Quality Education and employability skills – this it is envisaged will meet the requirements of Industry and generate effi cient human capital. The 11th Five Year Plan known as the Education Plan has allocated large budgets for the Education Sector and recommended that Public-Private Partnerships (PPP) should be adopted by the Education Sector to reach Quality Education to all sectors of society. IL&FS Education and Technology Services Limited organised the  Second National Consultative Meet on Public- Private Partnerships in Education on
November 21, 2009 in New Delhi at the Ashoka Hotel . The goals were to facilitate creation of viable PPP models and frameworks by the Government and to bring to the forefront the experiences of  the State Governments in implementing Government schemes. The Consultative Meet focussed on education interventions like teacher training, creation of teachinglearning materials, and provision of quality physical infrastructure. The sessions
provided a platform for deliberations on PPPs and presentation of varying points of view by educationists and policy makers on issues of profi tability, trust, and transparency of contracts.In the Inaugural Address, Smt D Purandeswari, Minister of State for Human
Resource Development presented the Government of India perspective on education reforms and the importance of providing Quality Secondary Education and employability skills to the students. She explained that in India, PPPs were  already in use in education and that the MHRD was exploring effi cient PPP Models in Education and that a Draft Policy Document had been put up on the World Wide Web by MHRD for public opinion and comment. During
the Inaugural Session Shri N K Singh, Member of Parliament and Member Parliamentary Standing Committee and Prof Narendar Jadhav, Member Planning Commission highlighted the challenges posed by the Education Sector and the adoption of PPPs to meet Education
Goals. The three sessions deliberated upon aspects like Quality Initiatives, the State Perspectives on PPP projects and Procurement processes. Participants to each session included Ministers, Education Secretaries,  nd representatives of international organisations. What emerged was that enactment of the Right to Education Act meant a commitment to provide Quality, Equity and Access and most important employability skills. The human capital in India must meet the needs of industry – education needs to impart employability skills. A clear understanding of PPP contracts and processes is required across the States and at the Centre and procurement processes and contracts need to be clear, transparent, and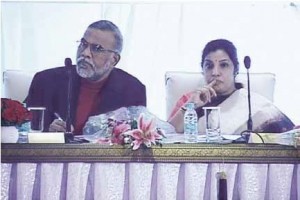 implementable. What emerged from the deliberations was – in creation of Policies by the Government, the States must playa leading role as projects are to be rolled out at the State level. Quality initiatives in education need to encompass school infrastructure, capacity building, adoption of IT systems for administration and continuous comprehensive evaluation, vocational training, teaching-learning materials and soft skills. In procurement
technical qualifi cations before choosing the lowest bidder based on fi nancial bids. Two points put forth by many speakers were, adoption of continuous comprehensive evaluation systems in schools and accreditation of schools to ensure Quality Education. In the Valedictory Session, Shri SubashKhuntia, IAS, Joint Secretary, Secondary  Education, MHRD and Ms Anshu Vaish, IAS, Secretary, School Education and Literacy MHRD presented aspects like Policy Readiness for PPP at the MHRD and the possible approaches that could be taken up for implementation of education schemes like the Model School Scheme, the Rashtriya Madhyamik Shiksha Abhiyan and the National Skill Development Mission among others. Shri
Khuntia shared that the 11th Five Year Plan had recommended the adoption of PPP in Education and that if the Government was to set up one Model School in each Educationally Backward Block of the  ountry as centres of excellence within a time-frame, the Government would  need to harness the expertise and fi nancial strengths of the private sector. Adoption of PPP in Education would help  lighten the fi nancial burden and meet Universalization of Education goals. PPPs were to be used for setting up physical infrastructure as well as other quality initiatives like teaching-learning materials, ICT in education and capacity building.
Ms Vaish highlighted that the Right to Education Act was to be implemented within a few months and that Elementary Education in India had become a fundamental right. Since education was on the fast track PPP was being considered by the Minister Education,
Shri Kapil Sibal and the MHRD as an avenue for expeditious implementation of education programs. While adopting PPP in Education it was important to take into consideration divergent views and ensure that fears about PPP that exist within Government departments are addressed. It was the enormous challenges before the Education Sector that necessitated
looking beyond the Government centric models towards PPP, harnessing the capabilities and expertise of the private sector. IL&FS ETS has created a detailed Report of the Second NationalConsultative Meet as a useful reference point for the Government, educationists, policy makers and other stakeholders in  the fi eld of education.
Grab the opportunity to meet the who's who from the world of education. Join us for World Education Summit in New Delhi on 9-10th August 2018. It will be a wonderful occasion to explore business opportunities. Like us on Facebook, connect with us on LinkedIn and follow us on Twitter.
>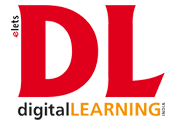 Recommended from all portal