Planning to make sweeping changes to the 2002 No Child Left Behind education law, Obama's administration is receiving mixed reaction from educators. Teachers unions feel that teachers are being scapegoated by the overhaul; it was praised by a school board leader but with suggestion for more flexibility; and so on. The Obama administration is asking Congress to toss out the old system under NCLB in which schools either passed or failed and replace it with one that labels schools one of three ways: high-performing, needs improvement or chronically low-performing, Education Secretary Arne Duncan says.
The changes were announced by President Obama during his radio address, noting American students are losing ground to peers internationally in math and science and in high school graduation rates and facing the prospect of not reaching their full potential. The blueprint is part of the planned enhancements of the Elementary and Secondary Education Act (ESEA), the most recent version of which was nicknamed No Child Left Behind by the Bush administration. The law, which pushes school improvements mostly through annual testing in reading and math, is overdue for a reauthorization and Obama wants Congress to do it this year, with a handful of radical changes.
Grab the opportunity to meet the who's who from the world of education. Join us for World Education Summit in New Delhi on 9-10th August 2018. It will be a wonderful occasion to explore business opportunities. Like us on Facebook, connect with us on LinkedIn and follow us on Twitter.
>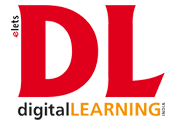 Recommended from all portal