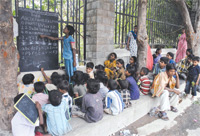 The historic Right of Children to Free and Compulsory Education (RTE) Act, 2009 was passed by Parliament in August 2009. The main aim of the act was to provide a legal framework that supports education of a descent quality for all the children in India, between the ages of 6-14 years. This framework was laid on the principals of equity, access and quality. The objective of the act was to enable children to get free and compulsory admission, attendance and completion of elementary education. The act was to provide for a stress free environment and anxiety free education with prohibition of corporal punishment. It was to acknowledge the duties and responsibilities that teachers are to follow, establishing a system of accountability and ensuring that students get maximum benefits from the teaching-learning process. The act turned into a law on April 1, 2010, marking a victory long deserved by Indian children. The law is not applicable in state of Jammu and Kashmir.
Some of the key features of the act explain that all Indian children are to receive free and compulsory education in age group of six to 14 years; even if a child above six years was not admitted in any school or for some reason wasn't able to complete the elementary stage education, she/ he would be entitled to age appropriate education and will be admitted in class in accordance to her/ his age and will be given privileges of completing elementary education even after 14 years of age; no child will be denied admission due to unavailability of age proof; certification will be given to children after completion of elementary education; proper infrastructure in schools which otherwise have to be upgraded within three years or school loses its recognition; the law demands a fixed/ desirable teacher student ratio; private schools are to provide for 25% reservation for children from economically disadvantaged communities; quality of education and access need to improved; school teachers need to be qualified in order to teach or gain a degree within five years or lose their jobs; and the cost of educating children will be borne by state and central government. The proposed ratio is 45:55.
Information and Communication Technology May provide quality, equity and access to children in addition to supporting teaching-learning process in regions where teacher shortage or teacher-student ration is a matter of concern; multimedia is included for supporting best practices for imparting education; and implementation of cost-effective ways for reaching all children in the country and making RTE a reality. Principals from around twenty five schools were interviewed about their opinion about the implementation of information and communication technology. One a three degree scale (many, some and few), the observations made have been listed below in bold.
To begin with, majority of the heads of the schools described ICT as a power that can help each and every child access education. A country where basic nutrition is unavailable; basic amenities such as water, food and toilets are unavailable; where we have high mortality, where we can not avail electricity or facilities of telecommunications, it is fair to say that access to education is a major concern. RTE in collaboration with schemes such as Integrated Child Development
Services and Mid-day meal services, access and delivery of education to children across India can be made possible though ICT.
It can help make education become cost effective, flexible to reach children at any time and any place, help reduce drop-out rate, universal and cut across all the barriers.
---

RTE is a big bold step and making it a reality will require not just huge infrastructural support but also capacity building at all levels be in teachers, administrators or policy makers. I strongly believe that technology can play a big role here in making education more accessible, attractive, affordable and applicable to real life for all the children around the country. Scale of RTE implementation also throws governance challenges on our system and appropriate technology based governance models can help achieve the goals more effectively.
---

K Anvar Sadath,
Executive Director, IT @ School Project Department of General Education, Government of Kerala

From our experience, Government of Kerala had integrated ICT in education sector in a holistic way by integrating capacity building, infrastructure upgradation, content, connectivity along with e-governance applications. The dedicated programme -IT@School project covers all these aspects in a detailed and meticulous manner. When it comes to Right to Education, there has to be a universal emphasis on Content especially for the marginally and differentially abled to be at par with the regular stream with programmes such as 'Insight' programme of Govt of Kerala for visually challenged teachers and students. Various e-Governance programmes and School Management Systems are also being looked at with this perspective. Through an efficient School Management System, that has a unique numbering system for each child, we can track the activities of each child even in remote locations. The School Mapping process which is being rolled out would enable to locate the schools, the distance between each school, the distance between dwelling locations etc, using a district level mapping using base maps.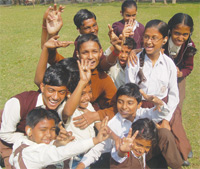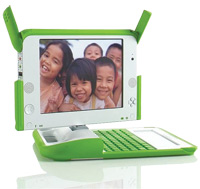 The Project is also ensuring the availability of teachers' subject wise and is also implementing the SPARK (Service and Payroll Administrative Repository for Kerala) programme within the General Education Department. All these applications are done using free software, thereby enabling anyone to customize as per their requirement and to replicate the process in other states as well. Content sharing along with experience sharing would also be possible between different states through this common repository.
---

Kasireddy Narayan Reddy, Director,
Brilliant Grammar High School Dilsukhnaga

ICT helps in impleme- ntation of right to education by being universally accessible to every individual, irrespective of age and qualification to learn at one's own pace.
---

Madhavi Chandra, Principal,
Gitanjali Devshala

Right to Education bill stipulates that every child in our country should have access to basic education ICT can provide an audio visual medium to which all have access.
---

Dr Shanker Aiah, Director, White Feathers School

Usage of ICT itself provides a greater access to better education and Right to education can be implementation with the best productivity by better and faster accessibility areas and achieve the targets provided systematised application of ICT in RTE.
---

Dr. Sreelatha, Head Mistress,
Brilliant Grammar High School, Narayanaguda

Online courses are a form of distance learning. The courses are portable and available where you are. You don't have to go somewhere to take the course; it comes to you. You can access an online course at the time and place that is most convenient to you. You can move around, be transferred anywhere in the world or travel extensively and still access online classes.
---

Adeeb Muneer, Headmistress,
Sunrise High school

Not all children are enrolled in schools. Many are high school dropouts. This could be due to poverty and illiteracy of the family. Sometimes proximity to a school also could play a role. ICT makes convenient the study for students anywhere and at anytime. The quality of education too will not be compromised. It can help maintain uniformity and standard.
---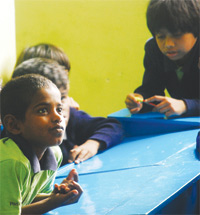 Many Principals talked about equity as a benefit of using ICT for rolling out RTE. There is a lot of disparity in our society based on race, caste, creed, economic status, colour, gender, social status and so on. Unfortunately, same is visible in field of education also. Prejudices exist within school education system that are difficult to eliminate, which further makes it is difficult to bring all children at power with one another.
Discrimination on the bases of economic status of the family from which a child is being admitted and the caste (SC/ST/OBC, so-called disadvantaged group) is noticeably common across schools.
An attempt to deal with the issue is the 25% reservations in private schools for the children from backward social groups. Although what attempts are being made within government schools is still questionable.
Will future witness 100% reservations at the government school, with government taking full liability of addressing educational needs of all children in country, is another question that comes into focus while addressing issue of equity.
Some principals also mentioned that the engagement of students in learning of essence of imparting education.
Creating interest amongst students is important so that they become useful and productive members of society, willingly. RTE is important and will be easily implemented if children themselves show an understanding and willingness to learn. Deployment of education becomes easy amongst all students if they are ready to receive. ICT tools make the process of dissemination of education easy and help in creating awareness about RTE itself.
---

D Usha Reddy, Principal, Meridian Schoo

It would help the less privileged students from economically backward classes of the society and those living in rural areas where there is a scarcity of good schools to access education through distance learning. Even in cities where 25% of students are to be from less privileged class, ICT could lessen the social and emotional barrier between the privileged and underprivileged students.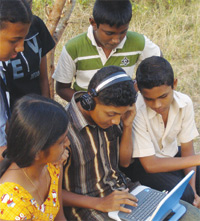 ---

Uzma Ansari,
Principal, Vision Academy
Upper Primary School
Implementing the Right to education will become much easier with the help of ICT. ICT will be able to reach each and every part of the society.
---
Venkata Suresh L- Principal, Intern ational School
ICT can play a major role, since children like to attend a school which makes their learning interesting and creative.
---
Fr. M.A.Alex SJ, Principal,
St. Patrick's High School
We can bring about awareness among the students about the RTE through ICT.
---

K Sujatha,
Principal, JNR Patashala

Since ICT involves no infrastructure or fee, it is easily accessible to all devoid of all discriminations. At the same time in this method of teaching-learning process depends on students' interest alone without any kind of barriers. ICT is indeed supportive.
---

Sree Ranjani,
Principal, Narayana Concept School
ICT facilitates wider range of communication to far
>