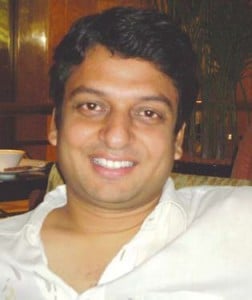 Yukti Pahwa, digital LEARNING, in conversation with Gaurav Mittal, PGDM from IIM Lucknow and Bachelors in Engineering IIT-Roorkee, has over 12 years of experience in education and technology industry. Gaurav Mittal is the founder director of Quest Tutorial.
What are the possible reasons for DMC International to foray into education from being a real estate company ?
The company was working in area of real estate but after a while we felt that we did not have the specific capabilities for that sector and that it required another set of skills. For us, it was a good idea then to step back in a segment where we already have the required skills, that is academics. The  promoters of company knew what are the requirements of building an education company and how their intellectual capital can be deployed, along with money.
We are now completely into education space now. We have declared tie up with AOC, for expanding their programme across country; and Quest Tutorials in space of IT coaching. While running this business, over a course of time we figured  that it is difficult to sustain centres or open channels for single product and we also figured, that it is not easy for a company that has built a single product to build other products because the DNA of the company is build around one single product, where it has focused. We wanted to launch multiple products and the synergy we have is fantastic,
Could you elaborate on the services being offered by you in the education sector?
We are focused or strongest at this point in time with the supplemental education for schools, such as TOEFL,IELTS, CA, etc. There are two segments to whom we are planning to provide
programmes and courses – fi rst to students who are at the undergraduate level and second is to offer course to students who are undergraduate and re looking for post graduation. We don't
provide with training that specifi c course  provide for building a career but we give skills to land-up in places where they can avail the specialised courses to make a career. If you compare it to vocational training, it is also career oriented training but there courses train  you to build specifi c skills for a particular career, whereas we train them to get into good colleges that will support them to make a good career. However, we are also looking at
providing some vocational courses such as accounting, CA coaching, learning English language and so on.
What is the growth potential for online test preparation market in India?
Online testing is necessary, it has to happen. There are intrinsic interests of companies in our segment who cannot let it happen. The moment testing goes online, the classroom simulation on offer in regular coaching centres loses value, allowing proliferation of lot of other players
to offer their content through internet and students are pushed to go online. This is in contrast to the business objectives of regular coaching centres, so there is hue and cry from their end. However, online testing is required for security of test, cost effective and provide with immediate results. There would be glitches but that is how managing institutions will be able to develop online tests, single tests for students across subjects and move on to more important issues of making quicker, effi cient evaluations. There is a gain in the momentum but we need more clarity at the policy level.
What are the advantages of coaching and use of ICT for teaching purposes?
Coaching is just a super structure which is used by the student, its a pure training regiment that gives you a routine, training, help from experts and experience to compete and compare
yourself. Presently, we cannot provide teachers' access to all, with shortage of teachers in the country. This should not hinder access to good quality education to students. We are taking about ICT being vehicle to provide good quality content to students who do not have access to anything
Grab the opportunity to meet the who's who from the world of education. Join us for World Education Summit in New Delhi on 9-10th August 2018. It will be a wonderful occasion to explore business opportunities. Like us on Facebook, connect with us on LinkedIn and follow us on Twitter.
>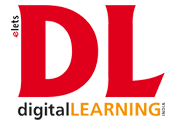 Recommended from all portal