HP has announced that the Indian Institute of Technology Bombay (IIT Bombay) has been selected to participate in the prestigious HP Labs Innovation Research Program (IRP). The program is designed to provide colleges, universities and research institutes around the world with opportunities to conduct breakthrough collaborative research with HP. Associate Professor Soumen Chakrabarti, from IIT Bombay will collaborate with HP Labs on a research initiative focused on 'Semantic Linkage between the Web, Intranet and Wikipedia: Discovery and Exploitation in Search and Aggregation'. The work is being conducted in the Department of Computer Science and Engineering, IIT Bombay.
The project explores how connections between diverse sets of information can be made using semantic (meaning-based) relationships. Search systems today are isolated in data silos. A blog may review a tablet PC, providing valuable user input on wireless signal strength and battery life but, there may be no explicit link to manufacturer or vendor pages. Chakrabarti and his team are exploring means to annotate unstructured text and Web sources with semantic links to semi-structured databases of types, entities and attributes, such as Wikipedia and product catalogs. This will enable structured aggregsative queries across the continuum of catalogs and unstructured text.
'Put simply, our project will – for example – enable search engines to build a scatter plot of battery life against retail price or weight, automatically aggregated over millions of pages related tablet PCs. The project will also address accompanying challenges of scale; for example, the index will span billions of pages, each with hundreds of links to structured catalogs that may have tens of millions of entities and types. Processing queries over these novel indices also present significant challenges in the areas of machine learning and information retrieval,' said Professor Chakrabarti.
'Our goal with the HP Labs Innovation Research Program is to inspire the brightest minds from around the world to conduct high-impact scientific research, addressing the most important challenges and opportunities facing society in the next decade,' said Sudhir Dixit, Director, HP Labs, India. 'IIT Bombay has demonstrated outstanding achievement and we look forward to collaborating with it on this dynamic area of research.' HP reviewed more than 375 proposals from 202 universities across 36 countries. Indian Institute of Technology Bombay is one of only 62 universities in the world to receive a 2010 Innovation Research award. The HP Labs Innovation Research Program is designed to encourage open collaboration between HP and the academic community on mutually beneficial, high-impact research. This year's proposals were solicited on a range of topics within the eight broad research themes at HP Labs
Grab the opportunity to meet the who's who from the world of education. Join us for World Education Summit in New Delhi on 9-10th August 2018. It will be a wonderful occasion to explore business opportunities. Like us on Facebook, connect with us on LinkedIn and follow us on Twitter.
>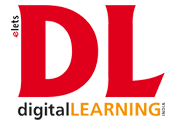 Recommended from all portal