Kapil Sibal and Intel give away Excellence in Education awards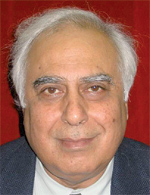 The Union Human Resource Development Minister, Kapil Sibal and the Intel Managing Director (South Asia) R Sivakumar presented the 'Excellence in Education' awards to Kendriya Vidhyalaya Sangathan (KVS) and Navodaya Vidhyalaya Samiti (NVS) from across the country for integration of technology in educational practices in the teaching and learning process. Jointly organised by the Intel, KVS and NVS, the contest 'Best Integration of Technology in Education'aimed at strengthening ICT capabilities.
---
Cost effective Virtual Labs by Dell for Higher Education

In an announcement, Dell launched its Virtual Lab solution, which has been designed to help higher education organisations to deal with time, space and budget challenges while providing students the freedom to access lab-based software anytime, anywhere and from any device. Initially the solution will debut in the United States.
---
IGNOU and Everonn collaborate to launch short term hospitality programme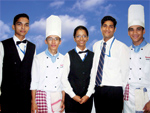 Indira Gandhi National Open University and Everonn Skill Development Limited (ESDL) have launched 20 short-term programmes in hospitality. The courses are aimed at upgrading skill sets in the hospitality industry to meet the global standards.
---
MoU signed between NIT Rourkela and Vedanta Aluminium Ltd

For research purposes, the National Institute of Technology – Rourkela (NITR) has signed a memorandum of understanding (MoU) with Vedanta Aluminium Limited (VAL), recently. The aim of the MoU is to develop technologies that aid in recovering iron oxide from waste that has been generated from the alumina industry. The memorandum was signed by NITR Director Sunil Kumar Sarangi and Chief Operating Officer of Vedanta Aluminium Ltd.
---
Microsoft, JEI partner to launch First Innovative Education Forum in Jordan

Under the aegis of Dr Khaled Al Karaky, the Minister of Education, Microsoft Jordan has launched the 1st annual local Innovative Education Forum (IEF) in partnership with the Ministry of Education and the Jordan Education Initiative (JEI) to celebrate the impressive work of local educators helping students realise their full potential through the Virtual Classroom Tour (VCT).
---
Educomp Solutions picks up strategic stake in leading engineering test prep company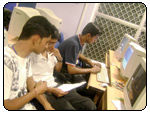 Educomp Solutions Ltd, India's largest integrated education company, today announced that it has picked up a strategic stake in leading engineering test prep player Vidya Mandir Classes Pvt Ltd (VMC) for close to INR 34 crores. Educomp is already tapping the $1.7 billion test preparation segment at multiple points with an in-school VSAT based model, after school tuition based model and online presence. Post this alliance, there are immediate synergies with Educomp's engineering test prep Leap program (already present in 12 cities via VSAT model), 251 centres for vocational and test prep business and 43 high schools.
---
600 schools in Bihar to get computer access through Ncomputing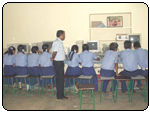 In an announcement made by NComputing it was mentioned that it was selected to provide desktop computer access to 600 government schools as part a computer literacy initiative launched by the Bihar government. The aim of this initiative is to build 600 computer labs throughout the State to make computer access and learning available to school children for the first time.
---
HCL Career Development Centre announces 'Yuva Pratibha Scholarship Exam' (YPSE) 2010
HCL Career Development Centre (CDC), the IT traning and skill development arm of HCL Infosystems, India's premier hardware, services and ICT system Integration company today announced the commencement of the nationwide search of youthful minds through the Yuva Pratibha Scholarship Exam (YPSE) 2010 scheduled for August 22, 2010. The All India YPSE 2010 has been designed to get young individuals to sit for this examination where the participants on merit basis are selected to receive 100% scholarships from HCL CDC. The expected participation from across the nation is over 60,000 students. Basis the performance of the students in YPSE and personal counselling session, students will be offered scholarships for the training programs at HCL CDC.
>