In December 2009, CII, the Confederation of Indian Industries, extended an invitation to Chicago Design Matters, a group of professionals from Chicago, to participate in a day-long architecture and planning conference in Mumbai. The conference addressed how the architectural experience of Chicago and the lessons we have learned over the last 140 years could be useful to India as it consolidates its position as one of the largest economies in the world facing some of the most challenging demographic growths in history. From this engagement, Luis Collado and Jose Luis de la Fuente, owners and principals of STL, a Chicago architecture firm, discovered a business adventure that had not been anticipated. As architects that have made education their core practice area, Luis and Jose Luis found India to be a fascinating environment in which to initiate work upon a complete educational package for the upcoming educational enterprises.
Since last December, they started a journey of discovery that has developed into a full fledged business initiative in partnership with CEL, India's most recognized and accomplished educational consultant, which is actively engaged in master planning some of the largest school chains in India, conceptualising and setting up large-gated educational communities and helping foreign universities establish their campuses in India. CEL is being expertly spearheaded by Amreesh Chandra, Vice-President of the company. Together, CEL and STL have joined forces to form Celestial, an initiative providing integrated educational project delivery to private and public entities in South East Asia. CELESTIAL was unveiled on Tuesday the 26th of October by the iconic Head of Sahara, Shri Subrata Roy at a glittering launch event held at the Sahara Star Hotel in Mumbai. Shri Subrata Roy was the Chief Guest for the occasion and said appreciatory words for the excellent vision and mission of Celestial for the Education Sector in India. The event was attended by some of the glitterati of the Mumbai and Delhi and also included some distinguished educationists from United Kingdom.
Grab the opportunity to meet the who's who from the world of education. Join us for World Education Summit in New Delhi on 9-10th August 2018. It will be a wonderful occasion to explore business opportunities. Like us on Facebook, connect with us on LinkedIn and follow us on Twitter.
>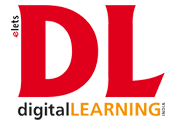 Recommended from all portal