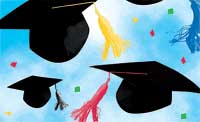 Global collaborations in higher education is increasingly being seen by education providers in India as a necessary requirement to meet the growing demands of a globalised economy. The Foreign Educational Institutions Bill would facilitate foreign collaborations and help align Indian higher education sector with global standards
By Sheen Joseph
Of late there has been an increase in the number of foreign universities and institutions that have been willing to enter into academic partnerships with educational institutions in India. This development can be traced to the increasing demand for foreign academic degree by Indian students. The desire for foreign degrees seems inevitably due to the higher employability options accompanying the same. Further, the Foreign Educational Institutions (Regulation of Entry and Operation) Bill, 2010 has encouraged educational institutes in India to provide economical and flexible options for students to gain international recognition to their academic programmes. The 1990's saw the opening up of the efforts of delivering education though collaborative ventures. These ventures however have been largely limited to private educational providers. In order to ensure that the process remains sustainable, there is also a need to encourage educational institutes falling under the public system to promote international collaborations.
Quest for Quality Education

The bill will be hailed by many as a remedy to the brain drain phenomenon in India. By bringing foreign education to the doorstep of aspiring students, it envisages to be a win-win situation for all. A few years ago when India had just started to envision the idea of throwing open its gates to foreign universities, institutes like Yale, Oxford and Harvard had queued up for their forays in India. Now, however, fewer names like Imperial College, Duke College, Georgia Tech and Schulich School of Business (York University) are seriously considering setting shop. Many of the big wigs had expressed initial interest, but financial and other constrains have forced them to put a cap to their expansion plans. On the brighter side, some institutes like Schulich School of Business have already put their plans into action and have obtained several tracts of land to set up campuses.
Partnership models

Franchising is one of the means through which international degree programmes are offered in India. Others have included twinning programmes, distance learning through deployment of technology, link programmes and study centres. Academic progranmes of the foreign institutes, in all these methods, move partly or fully to host institutions.

Twinning arrangement seem to be the most preferred method of study as it provides the institutions with an uncomplicated way of delivering transnational study programmes and a foreign degree to its students. It means that the students are simply transferred to the foreign institution. There May be a joint agreement between two or more institutions to recognise a degree programme, so as to enable the student pursuing studies in one institution to have his or her credits accepted by others.

The arrangement May also result in joint or dual foreign degrees. Both the institutions jointly give the final award. The prerequisite for the transfer of credit May be jointly made suitable through a two-way process, wherein foreign students who have attained specific credits in a foreign university are moved to an Indian institute for completion of their credits and gaining an Indian or foreign degree.

Academic partnerships with foreign institutes are also witnessed in the form of course curriculum and syllabi designing, course validation, course monitoring and faculty training. In this it can be noted that foreign academic institutes are taking the lead in subjects pertaining to course designing and course validation, while in matters related to course delivery, inspection of applications and examination arrangements, it is the Indian academic institute that takes the primary responsibility.
Institute Focus
International Exposure for Law Students: The Jindal Experience
Naveen Jindal
Chairman, Jindal Education
"History has shown that excellence in education always leads to economic growth and development"
Jindal Global Law School (JGLS) at Sonepat, the flagship school of O.P. Jindal Global University (JGU), has been established with the objective of imparting globalized education and for producing world-class professionals, scholars, and academics in law. The Sonepat-based institution was recognised as a full-fledged university under the Haryana Private Universities (Second Amendment) Act, 2009.

JGLS is India's first global law school situated on a 54-acre residential JGU campus. JGLS is committed to providing global legal education to its students. To fulfil this objective, the curriculum and teaching pedagogy is designed to give extensive exposure to students to domestic, international and comparative law courses. Naveen Jindal, Chairman, Jindal Education, explains,"Jindal Steel and Power's (JSPL) educational initiatives (of which Jindal Global Law School is an integral part) aim at imparting education with a view to produce world-class professionals, scholars and academicians in various disciplines to aid India, which is emerging as an economic super power, to compete globally."

JGU has a broad range of international collaborations with universities around the world. These collaborations are in the nature of faculty exchanges programmes, student exchange programmes, joint tea-ching initiatives, joint research projects, joint publications, joint conferences, and collaborations in curriculum development. In the past, JGU has organised such conferences with Harvard, Oxford, Indiana, Cardozo, and other such institutions. In the current academic year alone, JGU is hosting conferences with Yale, Michigan, Cornell, Osgoode Hall, and the Australian National University. These institutions represent some of the leading educational institutions worldwide. JGU is also in the process of collaborative agreements with institutions in Japan, Brazil, and South Africa.

At the school of International Affairs, JGU has established partnerships with the United Nations University (UNU) Institute of Sustainability and Peace based in Tokyo. The collaboration is of high significance since the UNU traditionally has not been offering degree programmes. However, from last year onwards they had started the same, and it coincided with the setting of the JGU. It has turned out to be a win-win situation for both the universities.
Prof C Rajkumar, Vice Chancellor, Jindal Global University (JGU) and Dean, JGLS, provides us his views on why foreign collaborations are gaining popularity in India.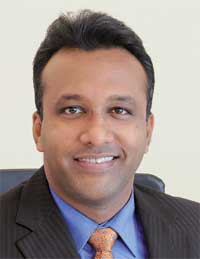 Prof C Rajkumar
Vice Chancellor, Jindal Global University (JGU) and Dean, JGLS
What is the importance of foreign collaborations for Indian universities?

International collaborations are critical for promoting global education. O.P. Jindal Global University is committed to promoting global education through global curriculum, global courses, global programmes, global research and global faculty. This means that our law school, business school and the school of international affairs have to engage with universities and research institutions worldwide with a view of advancing the research agenda as well as work towards creating knowledge that addresses problems of society, business and nations. India's policy decisions are increasingly global in nature, and through our research and collaborations, JGU hopes to serve as a resource to policy makers, both in India and abroad.
JGU admits students on the basis of the Indian version of the Law School Admission Test (L-SAT). Any specific reason for adopting LSAT?

Pearson VUE has drafted the Indian version of the LSAT for admission to domestic colleges offering course on Law. LSAT is an examination that has a global orientation, as it does not seek knowledge relating to a single jurisdiction. The nature of LSAT as an exam is to assess a student's abilities in relation to analytical and logical reasoning as well as English language proficiency. This I believe makes LSAT a unique test as opposed to tests conducted in many countries, which May have country specific questions. All law schools in the USA and a number of law schools around the world use LSAT as the exam for admission to their law schools.
The Government of India approved a bill to allow foreign education providers to set up campuses in India and offer degrees. What impact will it have on education in India?

The bill on foreign education providers is a good initiative. It has the potential to raise the quality of higher education in India. However, it needs to be noted that this bill, if passed, will become effective only if it is accompanied by large scale reforms in the Indian higher education sector focusing on the quality of faculty and research. As long as Indian universities are not able to attract research oriented faculty from India and around the world, it will become difficult, if not impossible for Indian higher education to compete with the best universities around the world, including China and East Asia. Academic freedom and institutional autonomy is critical for universities to function effectively. It is essential that government bodies recognise this while considering
the bill relating to foreign educational institutions.
Characteristics of Transnational Programmes

Regular full time classroom courses are seen as the most preferred medium of delivering academic courses, although with the advancement of technology and virtual classroom provisions, distance education mode is increasingly gaining ground.
The Foreign Educational Institutions (Regulation of Entry and Operation) Bill, 2010 In a bid to allow foreign universities to set campuses in India, the Union Cabinet in March 2010 ratified the entrance of foreign universities thereby ushering an era of competitiveness and achieving distinction in higher education. Skeptics though express concerns and believe that foreign institutions May not necessarily be the panacea for addressing problems of quality in higher education. Nevertheless, the Bill is a historic step in India. The Foreign Educational Institutions (Regulation of Entry and Operation) Bill, 2010 allows foreign universities to decide their structure for fees, admission criterion, and related activities. They will also be exempted from the quota system in educational institutes. Additionally, they need to furnish a corpus amount of 54 crore deposit to the UGC that is the registering body. Several educational institutes including Georgia Tech, USA, and Imperial College and Duke College of United Kingdom are eagerly waiting to open branches in India.


Flying tutor provision also exists in several institutions. Some leading universities from the US and UK have entered into collaborative alliance with Indian universities in the field of higher education and research through the use of e-learning and EDUSAT. A large number of foreign academic programmes are highly focused on developing relevant industry related skills, and therefore, arrangements to facilitate regular interface with the industry by conducting collaborative workshops and integrating industrial training modules are promoted as a part of their programmes. International leadership programmes are offered by several institutes, as well as training in soft skills to match global requirements. The method adopted for transaction of delivering foreign education programmes is participatory, inculcates skills of articulation, and provides larger fields of exposure than classroom teaching. The aim is to develop diverse range of skills thereby enabling students to compete in the global market.
>