Following the grand success of the school education conclave event on November 20, 2010 at New Delhi, awards were bestowed to the schools that have excelled in space of innovative pedagogy, best e-campus and ICT laboratories.
The awardees were decided upon, after review of overwhelming amount of nominations received, by eminent jury of educationists.
The selection criteria for choosing the best schools in the given field included factors such as the programme /innovation being fully operational for a minimum period of six months in the school at the time of application submission; the use of ICT/innovation having some practical outcomes that have improved teaching, learning, curriculum design, and/or assessment in schools; and so on.

There were three schools chosen as winners in each category and because all the initiatives were decided as eminent, all the three schools were given the same position, under three respective categories.
School with Best Innovative Pedagogy
The British School

DL DAV School

Tagore International School
School with Best eCampus
BGS International Public School

Indraprastha International School

Sanskriti School
School with Best ICT Laboratory (Language/ Science/ Mathematics)
Bal Bharti Public School

Doon Public School

RPVV Rajniwas School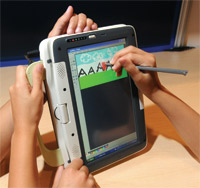 CATEGORY I: INNOVATION IN PEDAGOGY
DL DAV Model School
Introduction:  The pedagogy followed in the school is based on interactive learning, focusing on use of technology to enhance the delivery of subject contents to the students.
Objective: To offer a whole gamut of modern educational technologies; to assume role of facilitator – to 'explore', 'experience, 'enlarge' & evaluate; to generate a sense of creativity, innovation and enterprise amongst the students; and 'to learn, relearn and unlearn' or 'to learn to learn'.
Components: Interactive whiteboards (with software from 'Class Teacher Solutions'); research centre; two multi-media labs;  use of JIL (Bhartiya Vidya), CAL-Computer Aided Learning) Capsules; hi-tech library; computer labs; robotics club; Bridge an annual computer symposium; computers installed in all school departments; science and Math's labs; and trained teaching personnel.
Impact: Built confidence, generated motivation, curiosity and promoted better understanding of concepts; increased computer savvy attitude; increased awareness; increased effectiveness and retention for slow learners;  increased information accessibility and transparency; and greater satisfaction amongst parents, students and teachers.
Tagore International School
Introduction: 'Empower teachers, en-gage students', is the mission on which the school operates and believs in using ICT as a teaching learning tool to enrich the teaching learning process in the school.
Objective: To integrate ICT in order to enrich and enhance the teaching learning  process to raise students' interest and level of understanding, ma-king them independent learners and improving their performance;  to make teachers improve the teaching methodologies; and focus on higher order planning and preparation for classes as also develop as professionals.
Components: ICT enriched curriculum; interdisciplinary approach; online programmes for specific subjects for classes 6th to 10th, with a server based programme in others; provision of projectors and an LCDs in all classrooms in the middle and lower senior classes; interactive boards in the mathematics, social science and the EVS Laboratory; three computer labs;  separate labs for teachers; personal laptops for teachers;  wi-fi campus; and e-school management system.
Impact:  Amongst teachers there was improvement in areas of ICT skills; use of blended approach in teaching; effective evaluation of students' learning; and improved lesson planning. Amongst students there has been an increase in easy understanding of concepts; independent learning, communication and higher order thinking skills; and improved ICT proficiency.
The British School

Introduction: ICT is used to support all curriculum areas, collaborative and co-operative learning, and to develop higher order thinking skills in students.
Objective: The objective is to develop and maintain anytime, anywhere learning, personalised learning, and flexible learning spaces.
Components: Wireless campus and laptop access; interactive white boards;  sharing teaching strategy with teaching staff around the world via the Promethean learning community; cross curricular approach to lessons; e-portfolios; curriculum mapping; personalising learning-moodle; CEM assessment; onsite training for existing and new staff; and robust bank of resources.
Impact: Personalised learning expe-rience, while addressing all kinds of learners and learning styles; support to SEN (Special Educational Needs) and EAL (English as a Second Language) students; heightened motivation and engagement; creativity; metacognition; critical thinking and problem solving; and self assessment and evaluation.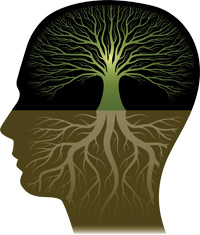 CATEGORY I I: SCHOOL WITH BEST eCAMPUS
BGS International Public School
Introduction:  The school has set up a technology oriented e-campus. The idea behind it is to manage students' database, provide technical support 24X7 with an interactive software and to be in touch with the students even after school hours.
Objective: To have a real-time, automated, cost-effective, monitored for analysis of relevant data for various functional areas of school administration and management; student and parents' interaction; knowledge management and student performance tracking and management at a single platform.
Components:  ICT enabled 'User Manager'; inter- and intra- communication through modes such as websites and software for administration, academics and extra-curricular activities; daily e-updates; use of SMS technology and Hotmail messenger; online preview, student profile registration and management; e-enabled syllabus and curriculum; online parent teacher meetings; maintenance of time table; and report centre.
Impact: School has facilitated the collection and management of data at their points of origin and provides the right information and control to the right People. It has elevated the quality and efficiency standards to match the best in a global scenario.
Indraprastha International School 
Introduction: The school aims at comprehensive quality education .The school believes in imparting education and providing opportunities that promote social, cultural, mental, emotional and physical growth to every child. The school has contributed its mite to extend the child – centric quality education. The school has adopted the motto 'Teach Each Child, Develop Whole Child'.
Objective: The school believes in liberating the minds of students, thus collaborative learning along with new innovative teaching methods is the hallmark of this institution. To realise the motto, the school introduced the project "e-GYAN", an E-GYAN based programme to incorporate technical knowledge in their day to day life. The other objectives are to provide 24×7 upgraded knowledge, learning a convenient process, to create innovative and imaginative minds, to establish International Links with educational institutions to facilitate international learning opportunities for students and teachers through e-education, to participate in research activities with global institutions, to provide students about educational and career opportunities, and to interact globally via networking mediums like video conferencing.
Components: Computer Aided Learning (CAL); smart/ interactive boards; IPIS e-software for maintaining attendance of the students and staff, result entry, report card generation according to new CCE format, circulars maintenance; payroll and fee management, transport management and students' Database; school website keeping a track of academics, achievements, activites, admission and notices; robotics lab to implement AI (Artificial Intelligence), language laboratory; and computer based activities through 'Mouseketeers'
>