A Physicist by training and educationalist by passion, Prof Yash Pal has served as distinguished space scientist with |SRO and also as the Secretary with the Department of Science and Technology. This former Chairman of UGC, is also the first Chairperson of the New Delhi-based Modern School and a recipient of the Padma Bhushan. In an interaction with Dr Ravi Gupta and Sheena Joseph, the man who has been steering the higher education reforms in the country talks about the current educational systems and what the country should do for driving innovations in India. Excerpt: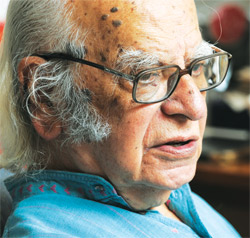 Innovations happen only when people work together. Universities should promote in-house research and creativity and should not limit their actions to importing a few scientific equipments and ideas from Abroad
What are your ideas of promoting innovations in Indian education?

Innovations have to grow in universities. Innovations cannot be sown by building infrastructure or by the use of high tech gadgets. It can come only from the beginning of a deep rooted understanding of scientific concepts and a sense of curiosity.

Curiosity and freedom should be inculcated among students so that they learn and do what they naturally want to do.

The first step in innovations is to make universities completely autonomous, so that students can pursue research on topics which they themselves choose and, in case the resources are inadequate, can seek resources from other universities. Not only universities but departments within universities should also become more autonomous.

Universities are free to collaborate with each other and with other research institutions and industries in order to share resources and promote knowledge sharing.

Innovations happen only when many people work together. Universities should not limit their actions to importing a few scientific equipments from abroad. It should promote in-house research and creativity and not be limited to importing foreign ideas.
With information and knowledge being available everywhere for students, especially through the media, how do you see its impact on education?

It is true that in today's time, distance communication and use of the internet is very crucial but if it completely eliminates the intimacy and engagement in learning, it becomes counter -productive. A mix of both face-to-face and distance learning has to be achieved. Proximate should not be killed. A lot of innovations have occurred with proximate and distance learning working together.

We should use internet not for studying things that is already available in books. But in positively subverting education in such a way that its dimensionality increases, and promotes the discovery of new things and enables moving in different directions. Technology is what makes things look attractive and eye-catching, but it has to be used wisely.

Science can be learnt well through observations and experiments. In addition if it completely eliminates the intimacy, then it proves to be counterproductive. I have always mentioned that Science can be learnt only from observation and experiments. The rest is memory and not learning. The objective of school programmes should be to help children realise that there is science everywhere, be in the kitchen, the open sky, in bicycles, bullock carts, flying birds, trees, winds
Grab the opportunity to meet the who's who from the world of education. Join us for World Education Summit in New Delhi on 9-10th August 2018. It will be a wonderful occasion to explore business opportunities. Like us on Facebook, connect with us on LinkedIn and follow us on Twitter.
>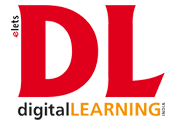 Recommended from all portal