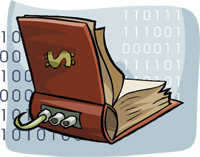 From gurukulisation to digitisation, the world has come ahead of traditional pedagogical techniques, which used to just impart knowledge without any assessment of the students' mind. Digital content showcased tremendous potential to transform teaching and learning outcomes
By Pragya Gupta
Sketching the traditional classrooms, still existent in India, masks our mind with teacher droning through a long lecture with chalk in a hand, blackboard, and pile of books. Going back further, we are reminded of Gurukul, an ancient education place of teaching the traditional elements such as Indian religions, Indian mathematics, Indian logic at early Hindu and Buddhist centres of learning such as Taxila and Nalanda before the advent of Common Era. Students were expected to follow strict monastic guidelines prescribed by the guru and stay away from cities in ashrams. Tools have changed from ink and leaves to books and blackboard but not the education methodologies.
Picturing this also reminds that even after those long lectures, students remember only a tenth of what they learned. It has been realised over a period of time that we have to take the teaching and learning to the digitised era for effectively facilitating the next generation of innovators.
In the past few years, it has been seriously realised that education and socio-economic growth are critically intertwined making education an imperative tool for achieveing the larger goals of any country. Additionally, the education sector in India has witnessed a higher growth. Information and Communication Technology (ICT) has been a great enabler to the level of penetration of education to the grass root levels.
Among the various ICT components, digital content has made its impact becoming highly interactive, making learning a joyful experience for the learners. Plato believed that children would never learn, unless they wanted to learn. Digital content has been proved to be a powerful teaching tool redefining the very concept of pedagogy. While its multimedia format engages minds, its adaptability helps teachers reach students at every level. Thus moving away from textbook towards multimedia or online content has the potential to improve accessibility, save money, and enhance learning.
Expertise for Total Transformation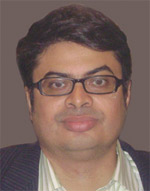 Rohit Pande, Founder and CEO, Classteacher Learning Systems in conversation with Pragya Gupta, talks about the digital content scenario in India
How do you design digital content for K-12 schools?

Content design is a mix of understanding curriculum design and various innovative approaches to transact it. It is also about understanding user psychology (teacher or student) and their usage context (school or home)
What is the procedure to get it approved by the government? What are the parameters that the regulatory body expects the content to fulfil?
In K-12, there is an absence of regulatory bodies to approve the private content development efforts. In Higher Education, one could look at Open University certification or approach the Distance Education Council.
How do you ensure that provided content is rightly catering to the learning needs of the students and teachers?
We do see each of our 600 schools as a Lab to spur innovation. We listen carefully to the feedback of teachers with varying styles and familiarity with digital tools as they attempt to deal with different kinds of learners in classrooms. We have produced over 80,000 lessons that reflect this diversity. We are also sensitive to the usage paradigm in the design of content, for example, classroom (one-many or one-one), Labs
or home.
Please share your customer engagement strategy? What advantage does your content offer over your competitors? 
Our teams work with schools across the country as consultants to help them transact the tremendous change heralding our education systems. Rising parental expectations, changing curricula, and advances in education technology are both an opportunity as well as a threat to school systems.
The range of our expertise and experience includes hardware, software and implementation services for total transformation. The multiple factors for which clients choose us include next generation content ideas, immersive teacher training and cost efficient and future proof technologies. We have recently launched a series of seminars, which shall take us to over 10,000 schools in 100 cities in 2011.
How do you see the future of digital content in the Indian market? What would be the next generation of it? 
We are able to predict a proliferation of digital content, which would vary in quality and shall also vary from being free to premium content.
Next generation content would be on the cloud and would be deployed in an array of mobile and 3G devices/ tablets.
We see the next generation content reflecting advances in learning pedagogies such as activity based learning, or use of gaming approaches and simulations. Since we have been developing content for a decade now, we have done multiple iterations to ensure that we do develop the next generation of content and continue to be thought leaders.
Still there is a huge gap in a traditional text book and digital content model.  What are the factors narrowing this gap?
We see a new generation of interactive e-books bridging this gap between the two. We have set up an R&D cell which is working on the same.
We do think that our organisation shall be thought leaders in heralding this change. As a company, we have been known to spot ideas in education technology early, for example,
we were the first to introduce Interactive Whiteboards in the country five years back.
How can unauthorised use of digital content be controlled? How do you address right management and piracy related issues? 
We need strong laws to spur a culture of innovation and products development in this country. Right now, we don't have strong incentives to protect the original and innovative thought in content.
Right now, we are using proprietary security systems to protect our content.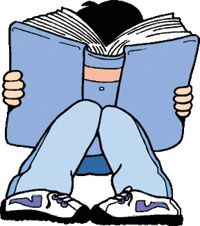 Digital content equips teachers to inspire various learning activities like planned and spontaneous research, taking notes quickly and efficiently, peer mentoring using multimedia presentations, and collaborating locally and globally in much easier form
Digital content addresses individual learning styles and offers flexibility. While it engages student and teacher, it quickly facilitates the multiple ability levels of students. One of the major advantages of it is that it is available in multiple languages and through one click tool it can be translated into different languages. The contents can be reformatted for presentations in various ways, allowing the fast dissemination of new techniques and processes, overcoming geographic challenges. Educators have found it useful for its multi-faced features like, graphic, video, virtual reality, animations, simulations, audio, music, interactive and gaming elements. One of most important reasons to take it as a transformational tool is that it engages students through a rich and varied array of intelligences at a greater extent.
Digital content equips teachers to inspire various learning activities like planned and spontaneous research, taking notes quickly and efficiently, taking notes quickly and efficiently, peer mentoring using multimedia presentations, and collaborating glocally in much easier form.
Digital content is not just PDF version of the text books but is customised and optimised to reach out directly to the students' mind and make sessions interactive to turn rote learning to an interactive one. Teachers like the interactivity of the online textbook. "This is not a PDF version of the textbook put up on the Web," says spokes person from  McGraw Hill
"The online format generates interest and engagement amongst students making them dig deeper into the content. Moreover, they can also work with the textbook content while following links to sites that expand upon the textbook information or provide another perspective. More importantly, teachers also like the integrated assessment features that provide feedback at the point of instruction," shares the spokes person.
Envisioning Classroom 2020

We see rapid percolation of instructional technology across classrooms in private and government schools. The real challenge would be pedagogical innovation to engage learners and inspire teachers through effective solution design. The classroom of 2020 would surely have personalised computing devices for each child to have them engaged with content and each other in innovative ways. Technology can be effectively used to identify and parameterise the learning need and style of each child. The content itself would definitely be able to adapt itself to the unique learning needs of the child.
According to the Forbes, in 2020 we will see an end to the classroom. The lone professor will be replaced by a team of coaches from vastly different fields. Tidy lectures will be supplanted by messy real-world challenges. Instead of parking themselves in a lecture hall for hours, students will work in collaborative spaces, where future doctors, lawyers, business leaders, engineers, journalists and artists learn to integrate their different approaches to problem solving and innovate together.
In schools around the country the transformation is already underway. At the National Institute of Design in India, students learn to understand customer needs by working closely with companies like HP and Autodesk.
With emerging solutions and approaches, students collaborate with teammates, who have vastly different problem-solving approaches and understand what it takes to make new ideas viable. Along the way they learn a methodology that equips them to tackle major and complex challenges far beyond those of classrooms.
Opportunities in K-12


Many schools in India are still new to the use of digital content and majority of the educators have shown a very high level of interest and acceptance but due to various challenges like resources, awareness, reach and training, adoption level is still very low. digital LEARNING has conducted a study in schools across few districts in India on the adoption of digital content. The finding suggested that majority of the schools are still new to the adoption of digital content but adoption has been started; many big schools with branches across India have adopted digital content for their course curriculum in their respective schools.
The key issues in the adoption of the digital content are management buy-in and shared vision, and teacher training and support structures of the ICT partner to facilitate change within the schools. Schools are organic institutions with certain resistance to change, which needs to be managed.
Sharing his experience, Deepak Patankar, Principal, St. Rock's High School, Mumbai,  reveals, "The chalk and talk method does not work well for many schools now as they have to make the classrooms and teaching more interesting for the students. The average performance of the child is highly enhanced with the use of digital content and group interactions." With the availability of Internet in all homes in urban areas, the access to information is easily available. "We have been using digital content in our classrooms and have found it especially beneficial in the teaching of subjects like Science, History and Geography. The language labs also prove to be extremely beneficial for the students as they engage in more interactive content than going through the dry interactions based on text-books. For Mathematics, we have seen that the interactive white boards have been extremely beneficial in making the topics more interesting and interactive," she adds further
Rural schools can also benefit from the Edusat programme that has created curriculum based content for the students. The simple delivery of some topics beyond textbooks increases the interest and enthusiasm of the students manifold. These technology tools are being actively adopted by the teachers as they realise it as the need of the hour and help them to engage with the students beyond textbooks.
Cynthia Gomes, Principal, NCT Convent and Aryaa Gurukulam School shares that, "Technology is everything that is invented after you were born and it is not what the software does, instead it is actually what the user does. Any smoothly functioning of technology will give you the appearance of magic and the teachers and students together must be the change that they want to see in the world. So even though we have more and more of digital content and educational technology entering our classrooms, the most important foundation of education is to ask questions, and curiosity should continue. With the innovations and advancements in technology it will further fulfill our drive for curiosity."
Government Keen on Digital Content 
While there is a lot of intent and budget now with the government for ICT models in schools, the tendering process and the overall evaluation process does limit adoption to some extent. Digital or multimedia content has been adopted as a contributor to bring change in the quality of the education. Commenting on the government's adoption, Rohit Pande, Founder and CEO, Classteacher Learning Systems says, "We expect a fundamental change in this, as the government bureaucracy gets sensitised to the factors that aid adoption of technology in education.
It is rightly said that if an egg is broken by an outside force, a life ends.  However, if an egg breaks from within, life begins. It is said that great things always begin from within. Multimedia content has that power to break the egg from within by bringing interactive education, which brings out students' interest from within but at the same time it should be frequently tracked and monitored that it is bringing the expected change without any compromise with quality. However, it has also been figured by few experts that, it needs serious monitoring for which we do not have any national regulatory body to take this challenge on.
It is important for them to centralise platform decisions on the one hand and to decentralise creative content decisions to increase stakeholder participation and ownership in decisions." In order to motivate talented teachers and develop creativity among students and teachers, a digital content development contest has been planned by the Rajya Shiksha Kendra in Madhya Pradesh. The annual event, organised every year, will boost up talented teachers to show their creativity.
"There is a lot to learn from the experiences of various models, which have led to successful outcomes as in Finland or South Korea," he further added.
Governments' initiatives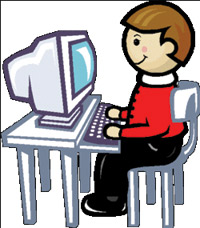 Educomp, one of the largest content providers in the country in the education space, has developed an ICT division, Edureach. Edureach is doing multimedia content development projects with various state governments. The case in the context is their projects with Government of Gujarat and Assam.
Gujarat Context

Under the project with the government of Gujarat, the company will develop and install 2D/3D based multimedia content across all schools of Gujarat and develop web portal for learning management. For five years, the company will take care of updating content as per the change of state syllabus. Gujarat government has defined the scope including the development of multimedia learning content in Gujarati medium for class VIII to X covering core subjects including English, Mathematics, Science and Social Studies in around 265 learning areas, and development and conversion of content in MS Windows and Open Source platform. Spanning across 3,500 schools, the project also entails development of web portal with interface for using the multimedia base learning content as well as upgrading the developed learning content with the change of syllabus.
According to Educomp, the education solutions provider will also build up the capacity of school teachers on the usage of ICT application to be developed for seamless transaction of classroom teaching learning process.
Assam Context
Assam government has also been focusing on the adoption of digital content for Axom Sarba Siksha Abhijan Mission. For digital content, Assam Government has selected Educomp for providing computer aided learning solutions in 2,199 middle schools of the state. Educomp will develop, supply and install multimedia based educational content for computer based education in Science, Mathematics and English in three vernacular languages-Assamese, Bodo and Bengali. The multimedia learning contents will be developed on 60 learning areas identified for Class VI and VII. Educomp has been given the charge for building capacity of the school teachers on usage of the multimedia learning content and its transaction during the classroom transaction process.
Kerala Context

The state is in the process of implementing an ICT enabled educational system, which is the immediate step after IT education. This model targets the curriculum comprehension as well as skill development of students and in this process, multi-media content forms a crucial element. The state is thinking of a constructive pedagogical approach in which students would also be a part of knowledge construction, a process in which students would enjoy getting involved. Innovative, creative and serious e-Games have to be developed to facilitate this process. These initiatives have been started using free software in Lower Primary section.
VIEW  POINT
In India, there are 1 Lakh 55 thousand secondary and senior secondary schools but only 40 million students study in these school. There is only 40 percent GER at secondary level. In India gross enrolment ratio is considerably low at secondary and senior secondary education. Various efforts are being made to improve GER and one such initiative is the introduction of digital content to make the learning interesting and interactive. Here are industry veterans sharing their views on digital content and how it helps in improving GER and minimised drop out ratio and failure rate.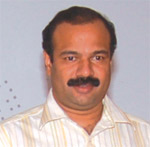 K Anvar Sadath, Executive Director, IT @ School Project, Department of General Education, Government of Kerala: From our experience in implementing ICT in School Scheme for the last 8 years in the state of Kerala, it is seen that all students, irrespetive of their location, background etc are showing much interest in technology, especially Information and Communication Technology. It can also be seen that students who are not attending or excelling in other classes are doing excellent work in Information Technology. Infact, when we compare the subject-wise results achieved by students in Std X (SSLC) examination over the last 6-7 years, it could be seen that the Information Technology is the favorite subject of students, in which the highest number of A+ grades are scored each year.
Specific contents have to be developed to address the marginised sections of students; i.e. students who are differentlly abled like the visually challenged. Currently very limited contents of such nature are available to these students. The key point here is that students could unknowingly acquire lots of knowledge through these exercises and it becomes part of a knowlege construction process and such a content development process is currently unavailable at national level. At present, the type of contents available in the market is prepared by animators and industy personnel and hence it lacks specific academic and student centric goals. Instead these products are targeted for revenue generation alone. In such circumstances, the new model of multimedia content has to be developed not simply by animators and industry personnel, but it has to be a combined activity by academicians, pedagogits along with industry people and animation experts. This would indeed benefit the whole process and the resulting content would definetely serve its purpose. Otherwise the entire process would remain a time-pass mechanism, which is least effective and serious.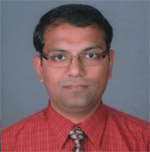 Gaurav Mittal, Co-Founder and Chemistry teacher, Paarth Institute, Mathura says, Even before the advent of digital multimedia content, teachers have used sort of media content using physical models to illustrate the concepts and ideas. These approaches have also provided desired results. But the digital multimedia content is more powerful and efficient. If a student has never seen an air plane, or a ship, he cannot appreciate any ideas about those objects; probably he makes his own imagination of those objects, which may be totally contrary to what they really are. But if the digital media content can show him the images or videos of those objects, his learning will be much more accurate and refined. Therefore, digital media content as an enabler will surely go a long way in minimising failure.
What I don't concur with is the over usage of this content in helping the student learn. For example, once a teacher has given an orientation as to what a tetrahedron is, then showing the student all other possible shapes, tetrahedron can take, beforehand, without letting him think on his own. This will not help him develop his imagination and further understanding of the concept. And in the examination, when the student will be asked for other variations of the concepts learnt, he may not be able to answer them, thereby increasing his chances of failure.
The probable solution to this paradox lies in the hands of the teacher. It relies on his wisdom, when and where to use or to avoid the use of this content. Use of multimedia content surely helps in enrolments as students today are fascinated about new techniques of teaching.
>