EDITORIAL
Knowledge Corridor : The Southern Way
COVER STORY
South India Surges In Higher Education
IN CONVERSATION
K N Panikkar, C hairman, kerala state higher education council
Dr. El izabeth S herly, Director(i/c), I ndian Institute of I nformation
Technology and Management-Keral (III TM-K)
COMMENTARY
Need to Integrate Technology in H igher Education
Dr Sanat Kaul
RESEARCH
Providing O nline Education f or All : NP TEL Prof. M.S. Ananth, Chairman,
Program Implementation Committee, NPTEL.
CASE STUDY
NIE -Eicher C entre for Automobile Technology Dr G L Shekar, Director, NIE-EICHER Centre for Automobile Technology
POLICY MATTERS
Reform in 100 D ays
PERSPECTIVE
Leveraging Technologies to Facilitate C hange in
Education S ystems Dr M S Rawat
CORPORATE DIARY
Leader's speak :Hari Verma Nadimpalli, Vice President,
GlobalScholar
case study :1.8 Million Students in India Join the
Digital Revolution
SCHOOL TRACK
Integration of IC T in Teaching G eography Ashutosh Karasharma Mishra,
PGT-Geography, JNV, Koraput
REGULAR FEATURES
Mark Y our Calendar
Grab the opportunity to meet the who's who from the world of education. Join us for World Education Summit in New Delhi on 9-10th August 2018. It will be a wonderful occasion to explore business opportunities. Like us on Facebook, connect with us on LinkedIn and follow us on Twitter.
>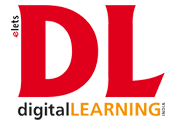 Recommended from all portal