Pearson Clinical & Talent Assessment (PCTA), a global test publisher and leader in psychological assessments launched Cogmed, an evidence-based working memory training program. Cogmed is a computerized cognitive training program that improves working memory in school children, working professionals as well as any adult who has a working memory constraint. Working memory is a fundamental brain function controlling attention and is critical for academic success, workplace performance as well as social competence. Cogmed has been launched successfully in 30 countries around the world. The India launch is significant due to the large school and adult population in India that could potentially benefit from training with Cogmed.
Cogmed is a unique learning solution in the ICT space because of its focus on addressing a difficulty in learning rather than enhancing the mode of learning.
Cogmed is a cognitive training program that improves attention in those with working memory constraints, using an interactive digital platform and a highly animated user interface. Cogmed is a fusion of cutting-edge research on memory with innovative computer game design and close professional support.
Cogmed was founded by Professor Torkel Klingberg, a world-renowned neuroscientist from the famed Karolinska Institute in Stockholm, Sweden, the home of the Noble Prize for Medicine. Nearly a decade of rigorous scientific research has been conducted on Cogmed at leading universities such as Havard University, John Hopkins University, University of California – Davies, and published in leading, peer-reviewed scientific journals, notably Science and Nature Neuroscience. This research has demonstrated that Cogmed training is effective. No other brain-training product in the world has Cogmed's extensive foundation of research validation.
Cogmed was launched by Sushil Eapen, Managing Director, PCTA in the presence of Dr Keshav Kumar, Associate Professor, NIMHANS, Bangalore; Dr Akila Sadasivan, Child Neuropsychologist, Bangalore; Dr Vijaya Raman, Associate Professor of Clinical Psychology, St John's Medical College and Hospital; and other eminent dignitaries including psychologists and educationalists.
Speaking during the launch of Cogmed, Eapen, said: "The introduction of Cogmed in India will raise the bar for cognitive training since Cogmed is a scientifically-created and evidence-based computerized training program that will benefit millions of school children who struggle academically or adults who are overloaded with information at the workplace. Cogmed will be available throughout India from an extensive nationwide network of Cogmed Practices. Each Cogmed Practice will be led by a trained Psychologist who in turn will supervise the delivery of Cogmed to schools and individual users, through trained Cogmed Coaches."
Expressing her optimistic views on Cogmed, Tina Tarre, Business Development Director – Cogmed, Pearson Clinical Assessment, stated: "Cogmed has a record of successfully transforming the lives of students and adults when used in schools and by private practices in other parts of the world. With today's launch of Cogmed Working Memory Training in India, we will be able to reach many children and adults who need help building the working memory capacity that will allow them to succeed academically and professionally."
Grab the opportunity to meet the who's who from the world of education. Join us for World Education Summit in New Delhi on 9-10th August 2018. It will be a wonderful occasion to explore business opportunities. Like us on Facebook, connect with us on LinkedIn and follow us on Twitter.
>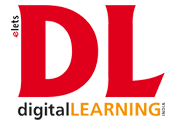 Recommended from all portal