Highlights of Union Budget 2012-13 
Finance Minister, Pranab Mukherjee has  announced Union Budget 2012-13, which has received mixed reactions from industry and academia. Here are some highlights of what education received from the budget 2012-13…
Education
Right to Education receives Rs 25,555 Crore
Rs 25,555 crore have been provided for Right To Education-Sarva Shiksha Abhiyan for 2012-13. This is an increase of 21.7 per cent over 2011-12. The Right to Education (RTE) Act is being implemented with effect from April 1, 2010 through the Sarva Shiksha Abhiyan (SSA).
2500 Schools will be set up under Public Private Partnership

In the Twelfth Plan, 6,000 schools have been proposed to be set up at block level as model schools to benchmark excellence. Of these, 2500 will be set up under Public Private Partnership.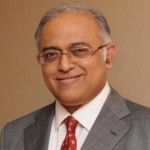 Sanjaya Sharma, CEO, Tata Interactive Systems
"The Govt has realized and made some very positive decisions focused towards the learning and training of our workforce. This can be seen in the Projects approved by National Skill Development Corporation through which it expects to train 6.2 crore people at the end of 10 years. Every sector in India is challenged with severe crunch of skilled workforce and such initiatives by the NSDC will no doubt help fill the gap by training about 10 lakh workers in the next 10 years. Additionally Rs. 1000 crore more has been allocated for the national skill development fund 2012-13. Other welcome initiatives in this direction are the steps to improve the flow of institutional credit for skill development by setting up a separate Credit Guarantee Fund. The "Himayat" scheme introduced in J&K to provide skill training to 1 lakh youth in next 5 years whose entire cost will be borne by the Centre should be replicated in other states as well going forward. The Govt & NSDC should build on these initiatives and surely look at employing technology as a strategic partner to fast track and bridge the prevalent skills gap."
Allocation of Rs 3,124 crore for RMSA
In 2012-13, Rs 3,124 crore have been allocated for Rastriya Madhyamik Shiksha Abhiyan (RMSA), which is nearly 29 per cent higher than the allocation in 2011-12. The Rashtriya Madhyamik Shiksha Abhiyan (RMSA) was launched in March, 2009 to enhance access to quality secondary education.
Credit Guarantee Fund for Students
A scheme for education loans is being implemented by banks. To ensure better flow of credit to deserving students, Finance Minister proposed to set up a Credit Guarantee Fund for this purpose.
School education exempt from service tax
Finance Minister Pranab Mukherjee announced that school education will be exempt from service tax. There will be a tax on all services except those 17 items in the negative list. Some infra construction services too have been exempt from service tax.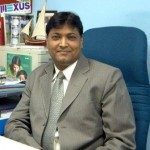 Anil Goyal, Director, Mexus Education
"With 2500 model schools proposed to be set-up under Public-Private Partnerships, avenues to establish quality benchmarks across the country have opened in this financial year. We are looking forward to have a better defined regulatory structure for better utilization of deployed ICT in schools; with dedicated 975 crs in e-governance. However, this budget leaves a lot to be desired for capacity enhancement and encouraging private sector participation."
Skill Development
Rs 1000 crore National Skill Development Fund (NSDF)
For 2012-13, Finance Minister proposed to allocate Rs 1000 crore to National Skill Development Fund (NSDF). The NSDC partners have opened 496 permanent and 2429 mobile centres in 220 districts across 24 states. More than 89,500 persons have been trained and almost 80 per cent employed. Under NSDC, 10 Sector Skill Councils have been sanctioned. Of these, 3 Skill Councils for Automobile, Security and Retail sectors have become operational.
In 2011-12 National Skill Development Corporation (NSDC) approved 26 new projects, thereby doubling the number of projects sanctioned since 2009 to 52, with a total funding commitment of Rs 1,205 crore. At the end of 10 years, these projects are expected to train 6.2 crore persons and augment vocational training capacity by 1.25 crore per year in the private sector.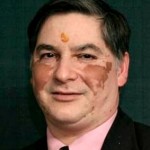 Dilip Chenoy, CEO and MD, NSDC
"The Finance Minister should be complimented for his steadfast commitment to the cause of skill development. The additional infusion of Rs 1,000 crore into the National Skill Development Fund (NSDF), coming on top of the Rs 500 crore he had provided last year, would augment the corpus of the NSDF to Rs 2500 crore, and allow the National Skill Development Corporation (NSDC) to fund more sustainable skills training initiatives that can benefit millions of youth nationwide. It would also strengthen our hands in contributing to the Prime Minister's vision of training 500 million people by 2022. The launch of a credit guarantee fund and exempting vocational training institutions from paying service tax would prove a big help in the creation of a skills ecosystem in the country by making skills training affordable and removing the problem of financial accessibility to skills training programmes for those living at the bottom of the pyramid. It would allow them to enroll at skilling centers in larger numbers and use the training they receive to improve their stations in life and contribute to the country's growth. The tax deduction provided to the manufacturing sector for investment in skills training initiatives would encourage a greater focus on skill development in this important sector of the economy and help in making the segment more productive, efficient and competitive. The thrust on skill development in traditional sectors, including handlooms, will ensure that these sectors can improve their way of operations significantly."
Credit Guarantee Fund
In order to improve the flow of institutional credit for skill development, Finance proposed to set up separate Credit Guarantee Fund. This will benefit youth in acquiring market oriented skills.A new scheme titled "Himayat" was introduced in Jammu and Kashmir from 2011-12. It aims to provide skill training to one lakh youth in the next five years. The entire cost of this programme is being borne by the Centre.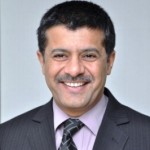 Rajesh Janey, President, EMC India & SAARC
"The increased outlays on education with an emphasis of skilling the youth are necessary steps to leverage the demographic divided in the future and tap emerging opportunities in the areas of Information Technology such as cloud computing and Big Data. The decision to increase investment in Aadhar and leverage technology more in larger service delivery initiatives will also provide impetus to the domestic IT sector. Additionally, overall social development and improving India's competitiveness in the areas of manufacturing, research and innovation augurs well for the overall inclusive growth of the economy."
Grab the opportunity to meet the who's who from the world of education. Join us for World Education Summit in New Delhi on 9-10th August 2018. It will be a wonderful occasion to explore business opportunities. Like us on Facebook, connect with us on LinkedIn and follow us on Twitter.
>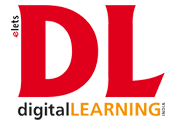 Recommended from all portal