SMART Technologies has launched the SMART Professional Development Program for Teachers – India. The program was unveiled by Linda Thomas, Vice President, Products, for SMART Technologies and is focused on addressing the need for training teachers in the use of interactive educational technology tools. The aim of the program is to help educators acquire technology skills enabling them to actively integrate digital learning tools in their teaching process for improved learning outcomes. The company aims to train up to 8,000 teachers in 15 major cities across India in the first wave of the program.
Under the SMART Professional Development Program for Teachers – India, SMART Technologies' team of Education Consultants will conduct a series of workshops across 15 major cities in India in order to prepare teachers in the use of technology tools including the industry-leading SMART Notebook™ collaborative learning software. Over six million teachers have activated SMART Notebook software to create and deliver engaging lessons for more than 40 million students in 175 countries around the world. The award-winning software enables educators to bring course material alive for learners with the aid of various interactive tools, videos, images and activities allowing lessons to be highly engaging and dynamic for students. The training sessions will be offered to teachers at no cost.
Commenting on the launch of the SMART Professional Development Program for Teachers – India, Linda Thomas, Vice President, Products, for SMART Technologies said, "Educational technology is expected to drive the next wave of growth in education owing to its immense potential in improving the quality of education offered in schools. Well trained teachers are integral for an effective education system and it is critical to equip them with 21st century educational tools as well as offer professional development to optimize the use of such products."
Sanjiv Pande, Managing Director for India and South Asia noted, "This is the first instruction series of its kind forSMART in India and we are excited to offer this transformative program to educators across the country. SMART has a vision to assist in creating effective technology-enabled learning environments. Lack of training for teachers is one major gap identified and we are taking a significant step forward with this training series. The SMART Professional Development Program for Teachers – India will reach educators and equip them with skills to ensure their success in using SMART products and enabling them to make subject lessons more engaging for students."
‪"Canada and India have a strong bilateral relationship and one of the most important areas of knowledge-based collaboration is education," said Stewart Beck, High Commissioner for Canada to India. "For India to meet its targets, which include doubling its higher education enrolment rate to 30 percent by 2020, the country requires technologically advanced education solutions. Canadian companies such as SMART Technologies are playing an instrumental role by empowering teachers with professional development and modern learning tools that enhance learner engagement. I wish the company success for their initiative."
Grab the opportunity to meet the who's who from the world of education. Join us for World Education Summit in New Delhi on 9-10th August 2018. It will be a wonderful occasion to explore business opportunities. Like us on Facebook, connect with us on LinkedIn and follow us on Twitter.
>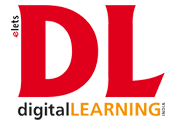 Recommended from all portal