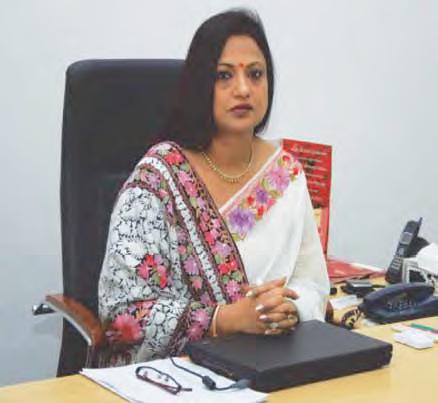 Dr Manjula Goswami, Principal, Millennium School, Lucknow, shares her views on the deployment of new ICT enabled learning infrastructure at the school to Sharmila Das
www.themillenniumschools.com
How has ICT helped you to achieve success in education field?
ICT can be used to great effect to improve understanding and performance in the target subject and to improve both learning and ways of learning. ICT has helped our teachers and students to develop as better and more informed personalities. We have Educomp Technology enabled Classrooms with maximum number of Smart Class and various other technology enabled products like Mathguru, Educomp online, Wiziq, SAS, O3, CMPC etc.
What kind of response do your high-tech education solutions see from students, teachers and also from the parents?
We have got amazing response from students and parents. Students who did not take interest earlier in studies are keen to learn through Smartclass. This has really improved the results
We have got amazing response from students and parents. Students who did not take interest earlier in studies are keen  to learn through Smartclass. This has really improved the results. We also invite parents to demonstrate the Smartclass way of teaching. Parents appreciate this technology and very often adults want to repeat their school days with the new age tools.
Do the solution providers help you in setting up the infrastructure?
Yes, they provide all the infrastructure and installation. Their technical and e– learning coordinators provide regular trouble-shooting support. In case of any problem in an ongoing class, a teacher can call the coordinator for immediate help. A Smart Class register is maintained in all departments / staffrooms wherein all complaints are registered by teachers on a regular basis. These are resolved on a daily basis. A report on usage, troubleshooting and all areas of concern is mailed on a daily basis by the IT Coordinators.
What kind of challenges do teachers face while dealing with Continuous and Comprehensive Evaluation (CCE) system?
The CCE has been very thoughtfully designed after considerable research and as a motive to reduce the stress /pressure of board examinations for students. As change is the only constant, this kind of a change was sought in the education system. The CCE emphasis on Life Skill development, deployment of a variety of modes of evaluation and the clearly marked stress on Co-Scholastic development of students is the need of the hour. Young learners of the present generation clearly need an education system geared to prepare them for the challenges facing them in the 21st century. However, the CCE may not always be successful at its aim of reducing the stress for students and educators alike:
Change in any system, as all-pervasive as the CBSE in India's school education, is bound to happen in phases and thus, the CCE is still in a state of flux, to a great extent. Changes in syllabi etc. add to the stress level of students. Thus, these should be communicated well ahead of the beginning of the academic sessions for the board classes. The communication procedures amidst schools and the CBSE definitely need to be more transparent, quick and effective.
The Rubrics that need to be designed for the evaluation of Life Skill assessments are very tedious and difficult to achieve for teachers not adequately trained to create the same.
With no reduction, on the contrary, increase in the syllabus to be covered, there is very little time left for proper development of Co-Scholastic activities within school hours.
What is your take on CBSE guidelines for CCE?
The CCE is a very well-researched and needed change in the education system. However, like most major changes, it shall take some time to move on from the state of flux to becoming a seamless new structure. Thus, the flow of information from CBSE to the schools needs to be wellorganised.
The Inclusion of Life-skills and the emphasis on Co-scholastic development of students is a praiseworthy effort by the CBSE.
The inclusion of Disaster Management in Social Studies is also a good addition, but it should be allocated more marks so that it is conducted seriously in schools.
To reduce the pressure on students, the syllabus and marks allocated for Summative assessments can be reduced. Some sections can be evaluated through research-based learning techniques. For instance, students may conduct some real-time research and prepare dissertations. There can be viva-voce etc. on these. This shall go a long way at reducing the stress of an extensive syllabus to be prepared for an exam.
The CCE can include some skill development trainings for teachers so that educators can be empowered enough to accept and adapt to the varied changes in the education environment and to understand the changing needs of young learners.
What is your strategy to emphasise the need of sports development in the overall education of the student?
Sports are an integral part of the education system.
Apart from the regular Sports fitness and Swimming classes, the school offers students a choice between various sports to be played regularly during their co-Curricular activity periods. The student may choose between Basket Ball, Foot Ball, Lawn Tennis, Table Tennis, Badminton, Skating, Cricket and Shooting. Specialized trainers are engaged to train students on their chosen sport. Indoor Games like Chess, Scrabble and Carom are also available for students who prefer these. However, outdoor activities are compulsory. Yoga is an integral part of the daily assembly at the school. Regular  Health checkups are conducted and students are trained about their general well-being and hygiene on a regular basis.
What kind of sports assessment system the school has?
Sports evaluation is a part of the Report card in each term. The students are individually marked on Sporting Skill, Team Spirit and Interest. The report card also includes a detail of the students' Height, weight, Vision, Oral Hygiene and reflexes. Yoga is a special skill area on which the students earn Co-Scholastic grades in CCE.
Can you give us an overview of the solutions that you are using in examination and assessment in your school?
We are using smart class SAS system. It includes software, hardware receiver and remotes. The remotes are distributed among the students and with the help of SAS software, a questionnaire is displayed on the Smart board through projector
with some options (MCQs). All students are required to push the correct option with the help of remotes. This activity is captured by the receiver. The Smartclass assessment software displays the correct answers student-wise and also compiles the results. This is time-saving for teachers and interesting for students. Moreover, with the SAS generated graphic analysis we directly come to know the areas of improvement to focus upon. The 'O3' technology, which connects the teacher's laptop with students' CMPCs, is also used for evaluations of soft copy assignments like PowerPoint Presentations. These may be assigned as group or individual work. While the presentations can be evaluated through Rubrics, the content can be accessed through direct O3 (One-On-One) data sharing basis.
How the challenges of traditional examination methodology are overcome by the introduction of ICT?
Compilation of assessment data is always an arduous task at hand for teachers. Thus, we have data management software to support the same. A Database management system for compilation of CCE and other evaluation marks and the printing of report cards is provided to the teachers who can enter the marks obtained and the skill-based grades get generated as per the percentage allocations defined by MLS and CBSE. The SAS is also used as an evaluation tool after each chapter.
Grab the opportunity to meet the who's who from the world of education. Join us for World Education Summit in New Delhi on 9-10th August 2018. It will be a wonderful occasion to explore business opportunities. Like us on Facebook, connect with us on LinkedIn and follow us on Twitter.
>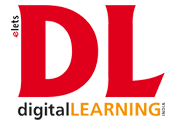 Recommended from all portal