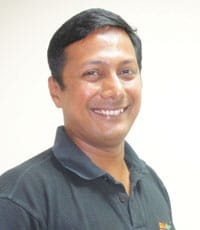 Founded in 2009, EduSports began its operations with 10 schools. Now the company is working with more than 130,000 children in schools located in 60 cities. Saumil Majumdar, Co- founder and CEO, EduSports, shares his views on need of sports education in India …
Why is there a need for outsourcing of sports in India?
The boards have made it mandatory to have certain number of classes on physical education and sports education. Having trained teachers on the roll is also a must. So at a regulatory level, it is accepted as a critical part of education. During the last 20-30 years, sports in India have not got the kind of importance it deserved. Children used to play on their own after school hours. They could as there was no dearth of open areas. But now the situation has changed. In urban areas we hardly have any open space. There is scarcity of playgrounds. Perhaps we are expecting the kids to get their exercise in the gym. But gym is not the same thing as a sports field. That is why it is important for schools to have adequate sporting facilities.
Do you thing computers, video games and television have taken away the time share of kids?

It is important to know why kids play. Kids don't play with the intention of becoming healthy; they play because they want to have fun. So we need to find out if the current playing fun? How can it be fun enough when there is dearth of parks, the kids are being forced to play on roads. Their games often get them on the way of their neighbours and the traffic on the road. Therefore the kids hardly have any alternative except watching TV and playing video games. I am of the opinion that if the kids are given a good playground and good sporting equipment, they will prefer the playground to the best video game or TV programme.
Tell us about the growth that you are expecting.
With more awareness about the category and wider acceptance of our philosophy, we expect to double our turnover every year. About 1 million children will play with the EduSports programme by 2014-2015. Considering that there are potentially 15,000+ early adopters (Private schools with a tuition fee of at least INR 1250 a month), EduSports expects the robust growth to continue. All the policy changes (CBSE, Government mandates) supports the idea of sports/physical education for all and will only add to the growth. Expanding within India to newer geographies with the existing proposition (More cities and schools), reaching out to the un-served segments of the schools (Pre-Schools), and enhancing our existing impact through addition of complementary services (e.g. Infrastructure, Middle School, Training the Trainers etc.) will help us realise the goals of the company.
Please share with us the details of your Expansion Plans.

We are expanding our partnerships with schools in Gujarat. We offer sports and PE curriculum to about eight schools comprising 5,500 students in Gujarat. We are looking at partnering with another 10 such schools in Gujarat whereby we will extend our reach to over 10,000 students in the state. Of these, we intend to initiate training in five schools by June this year.
Any plan for diversification?

EduSports does not plan to diversify beyond the school-sports business focus. In order to strengthen the value proposition to schools, EduSports has just started the sports infrastructure business. Other initiatives like Leagues, GetActive Workbooks, EduSports Academy of Coaching Excellence, etc. are designed to ensure that our core position as India's largest school sports provider gets strengthened.//
Grab the opportunity to meet the who's who from the world of education. Join us for World Education Summit in New Delhi on 9-10th August 2018. It will be a wonderful occasion to explore business opportunities. Like us on Facebook, connect with us on LinkedIn and follow us on Twitter.
>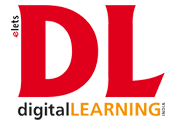 Recommended from all portal