Pearson Education Services, part of Pearson Global and an education services provider, has updated and added advanced features to its DigiClass Pro Solution. Pearson's DigiClass Pro is a multimedia based ICT solution specifically for higher education. Based on the 'Cognitive Learning Approach', DigiClass Pro's multimedia content, 'DigitALly' includes graphics, animation, images, PowerPoint slides and several other learning tools that help in making classroom learning more engaging, resulting in better understanding and retention of complex concepts.
The latest version of DigiClass Pro covers over 75 subjects across 5 branches of Engineering. It includes over 5000 presentations, 600 animations, 75 simulations, 8000 images and 700 3D models. The content for DigiClass Pro has been mapped to 6 universities in India. The Engineering students get the benefits of 3 Virtual Labs that can be used across ECE, EEE and CS branches of Engineering. DigiClass Pro has also been introduced for MBA students, containing 7 subjects across 3 branches, with 270 videos.
Srikanth Iyer, COO & Director, Pearson Education Services, said "Our aim for developing the new and improved version of DigiClass Pro is another effort by Pearson Education Services towards creating an environment that is powered by technology, fueled by information and driven by knowledge. The new DigiClass Pro is enriching and its engaging multimedia content ensures an interactive classroom."
Grab the opportunity to meet the who's who from the world of education. Join us for World Education Summit in New Delhi on 9-10th August 2018. It will be a wonderful occasion to explore business opportunities. Like us on Facebook, connect with us on LinkedIn and follow us on Twitter.
>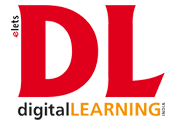 Recommended from all portal