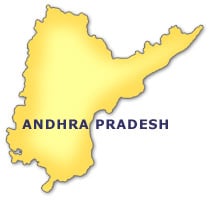 The Andhra Pradesh government held discussions with the managements of private professional colleges over the issue of reimbursement of fees.
Social Welfare minister Pitani Satyanarayana, who heads the Cabinet sub-committee on the issue, told reporters after the talks that the views of the managements would be reported to chief minister N Kiran Kumar Reddy on Monday.
He said the government was in favour of paying Rs 35,000 (per student) as being done till now.
Several professional managements, who opposed the government's move to put a cap earlier, have reportedly agreed to the proposal now, their representatives have said.
A controversy erupted after the state government mooted the idea of putting a cap on the amount to be reimbursed towards tuition fees of students of engineering and professional courses.
Connect with decision-makers from 300+ Schools, 100+ Preschools, 20+ Government Dignitaries & 10+ Investors at power-packed Elets 6th School Leadership Summit on 24 February, 2018 in New Delhi.
>