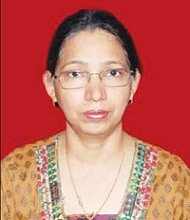 "The dividend of large population can only be harnessed through vocational training and skill development," says Dr Veera Gupta, Secretary, Central Board of Secondary Education in conversation with Rozelle Laha
Please give us an overview of your ideas on learning environment.
Learning consists of acquisition (input) and disposition (output) of concepts through written or non-written work. The best method for acquisition of concept is experiencing it. Most of the times, it is not possible to expose an individual to these concepts for acquisition through experiential methods. Similarly, it is not possible for an individual to translate the acquired concept into action. Therefore, most of the learning situations are not real. Learning environment is based on symbols of concepts. The most popular symbols are language. Language became a medium for acquisition as well as depiction. It has been found that symbol acquisition is arduous and also inadequate measure for acquisition as well as disposition. The educationists tried to include real world situation but did not have any other means for teaching and learning besides the use of paintings, drawing, sculpture and drama.
What is the impact of ICT on education?
With the advent of ICT, the concept acquisition and delivery has been made easy. With the help of ICT a person can acquire concepts without converting them into symbols. Besides that, ICT also makes it possible to acquire unlimited concepts which cut across space, time and subjects fields. It is believed that society has to grow as a whole and not in segments. If only one segment of the society is developed, but rest of the segments are not, it cannot be called developed society. It is believed that all the segments have to reach a particular level of growth for the betterment of the society.
What kind of benefits can ICT bring to the education sector in India?
The use of ICT makes it possible to deliver the concepts to larger segment of society in less time and cost. The benefit of ICT over traditional method are manifold and beyond any doubt. The use of ICT would help educational planners to achieve target of universal education and enhanced enrollment in the institutions. The ICT would help teachers to impart knowledge with less effort. The use of ICT would help evaluators with accurate and speedy assessment of learning. The ICT is part and parcel of educational environment.
What is the lacunae in vocational training and skills development sector in India?
The dividend of large population in our country can only be harnessed with the help of vocational training and skill development. There have been plans/ schemes for upscaling vocational education in the country. Most of the schemes have focused on increasing enrollment in vocational courses, designing new curriculum, developing learning material and training teachers. The need is to certify the acquisition of vocational learning. The certification process requires 'certified certifiers'. At present vocational training is not a part of formal system of education. Most of the acquisition of vocational skills is happening outside the formal structure of educational system. There is an urgent requirement to consolidate this learning by way of providing credits equivalent to formal education system.
What is the biggest challenge before educationists today?
The biggest challenge before the educational planners is how to recognise credits given outside the education system. Who is authorize to give such credits? One of the strategies to meet this challenge is to focus on certification of credit givers. The educational planners and administrators have to venture out of the boundary of formal education system for doing so. The work should focus on recognizing the skill provider, his tools, processes and certification method. The focus needs to change to acknowledge and 'Certify the Certifier' for growth of vocational education in the country. The ICT can play an important part by way of standardising tools, maintaining assessment data and in transfer of credit.
Grab the opportunity to meet the who's who from the world of education. Join us for World Education Summit in New Delhi on 9-10th August 2018. It will be a wonderful occasion to explore business opportunities. Like us on Facebook, connect with us on LinkedIn and follow us on Twitter.
>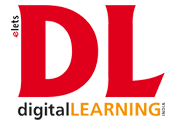 Recommended from all portal